Guest blog by Sarah Evans, Health & Wellness Entrepreneur
My time as an ICU nurse was one of the most stressful times of my life. I was dealing with death and crisis every day. I held on to my mission as a healthcare worker but witnessing very sick people and very scared families gripped my heart every single time. Eventually, I experienced burnout and had been at my unhealthiest state. The circumstances I went through solidified my desire to help people before they get sick, not after—that is where I felt I could make the biggest difference.
Like pieces of a puzzle coming together, this desire entwined with health approaches that have been a part of my life growing up, and a business that I have launched even before I became a registered nurse. It felt like I have always been directed and groomed to be an advocate of health and well-being. Treading the road of entrepreneurship, I found the way to fulfill my new mission. The path has been really fun and windy but has always stayed under the umbrella of science, and the physical, mental and emotional health and well-being of others.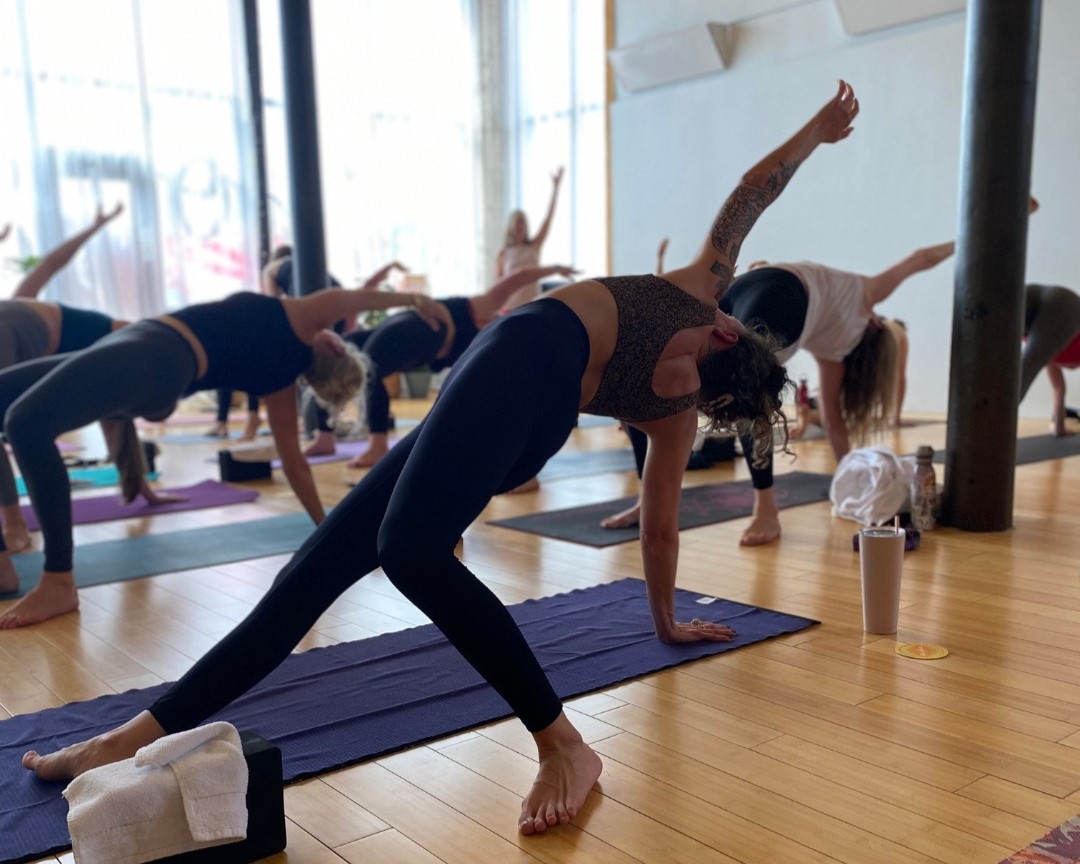 Get to Know My 1st Business: Solace Massage & Bodywork
Solace Massage & Bodywork was established in 2000. I was 22 years old, and fascinated by the physiology of the body and how much relief bodywork could provide physically and mentally. I had worked for a couple different companies in town and learned a lot from them straight out of school, but we ultimately had different focuses. I wanted to be able to offer massage therapy without having to focus on rent, advertising, staff, etc. So, I started going on-site to companies. I had 5-6 locations that I rotated through weekly within my first year. With no overhead, I built a strong client base, and then opened a brick and mortar in January 2000.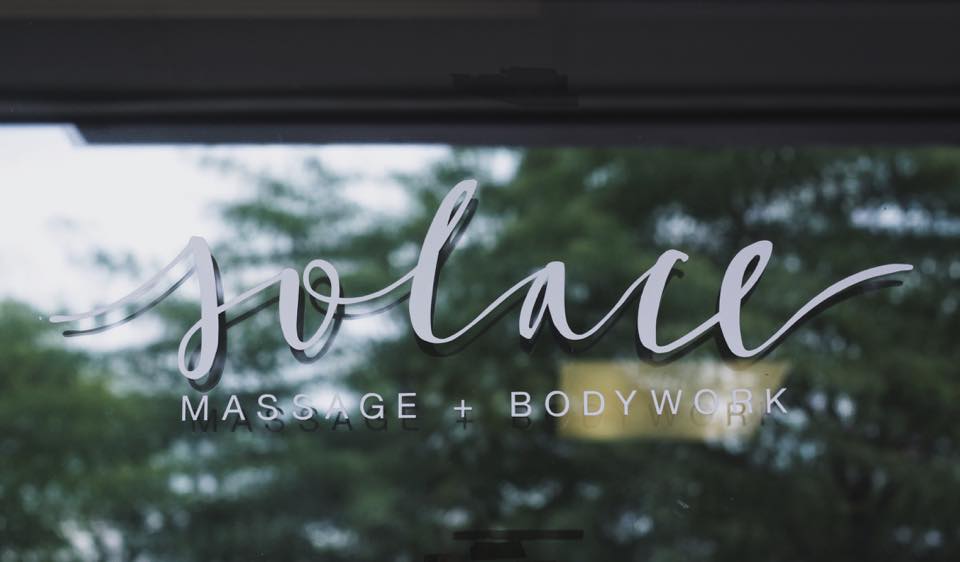 The Solace team offers diverse therapeutic bodywork options tailored to a range of individuals, including professional athletes and newborns. Our services are available by appointment only, and scheduling can be done conveniently via text or call at (260) 444-9047.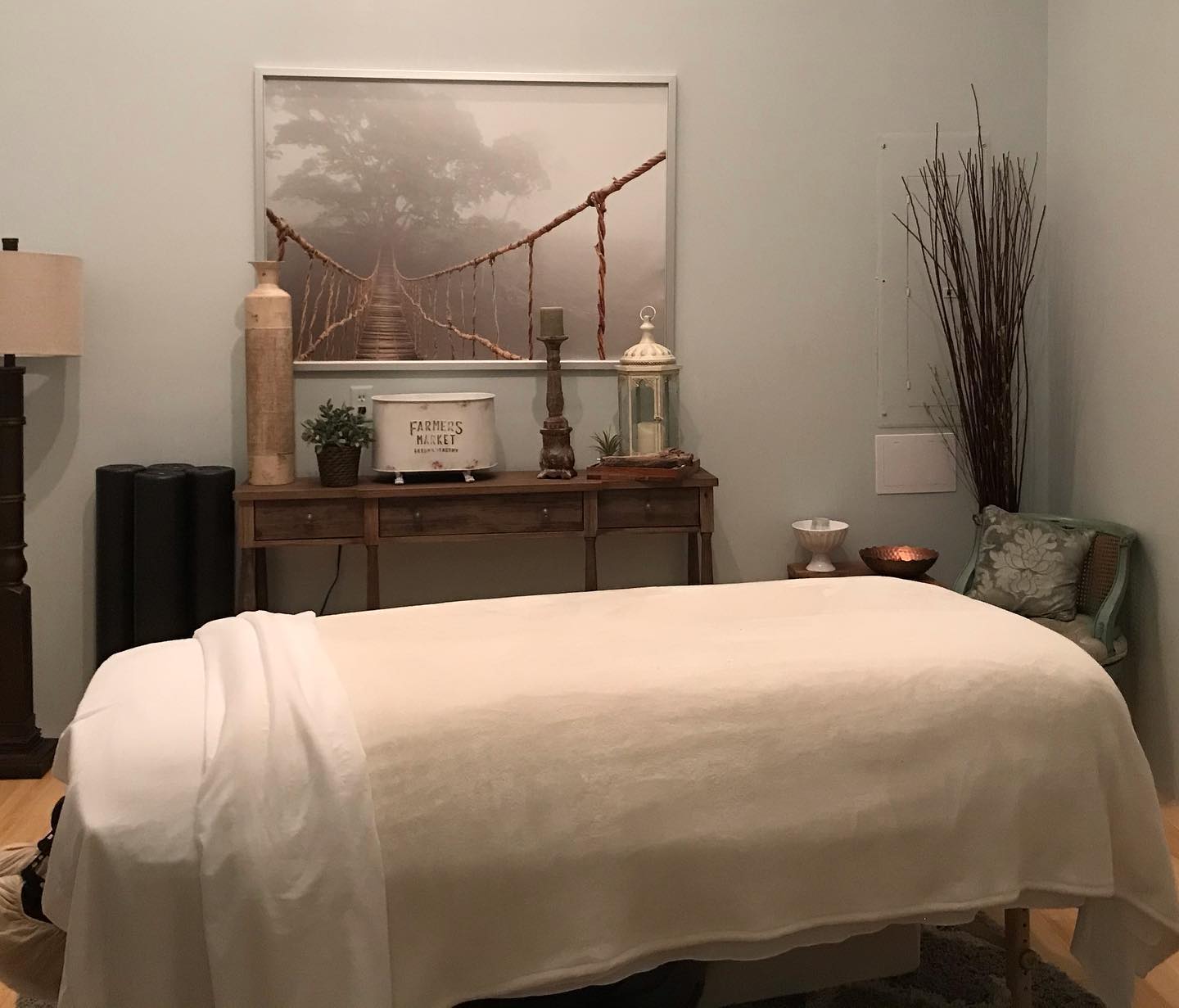 I have always loved education and learning so I went back to school in 2005 for my RN. I continued to run my massage business part time as I worked as a Cardiovascular Intensive Care nurse at Lutheran Hospital (until eventually I embraced entrepreneurship full time). This expanded my knowledge of the body from a completely different perspective.
Get to Know My 2nd Business: 3 Rivers Yoga Foundation
I had grown up with yoga. My mom always practiced at home and leaned on the philosophies of it to raise us. I had taught it casually for a while in my 20's but when I went back to nursing school, I didn't have time for it anymore. After a decade-long break from yoga, a friend invited me to her class. That session felt like a breath of fresh air. I slept better, felt calm, my body was sore but in a good way and my mind felt clear. It was exactly what I needed. I left my nursing career to pursue yoga teacher training.
Initially, teaching yoga and owning a studio were never my intentions. I was hesitant, as I preferred being in the background due to my quiet and shy nature. However, when my yoga friend needed assistance at her studio, I stepped up and began teaching. Unfortunately, when she relocated in 2018, I lost my studio and yoga community. Consequently, I started hosting pop-up classes and donation-based sessions. It was during this time that I discovered the Boys & Girls Club and organized a fundraising class for them. Upon hearing from a club staff member that many kids there would never have the opportunity to leave their neighborhood and experience yoga unless it was brought to them, my plans swiftly changed. I introduced yoga to the kids, and they loved it.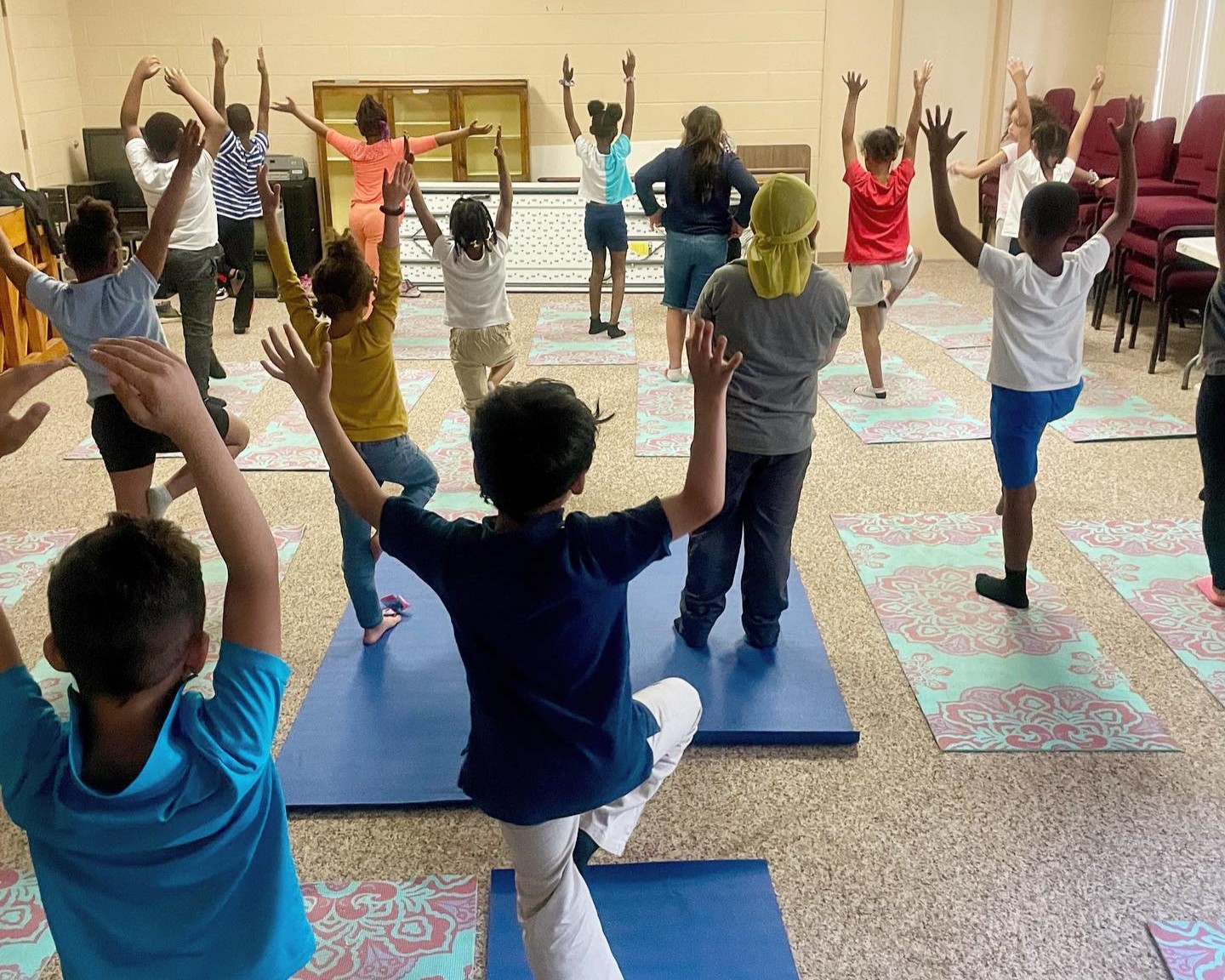 The demand soon exceeded my capacity, so I formed a board with my friends, and we established 3 Rivers Yoga Foundation. The nonprofit's original vision was to make yoga accessible to everyone, regardless of location or financial constraints. Given my own mental health journey during my nursing career, ensuring universal access to this healing practice was vital to me.
3 Rivers Yoga offers outreach programs that focus on physical movement, meditation, leadership training and team building programs. Today, we serve various organizations and communities, including the military, FWDP, Boys & Girls Clubs, Big Brother Big Sister, rehabilitation centers, schools, retirement communities, and healthcare workers. We also host donation-based community classes and organize community events.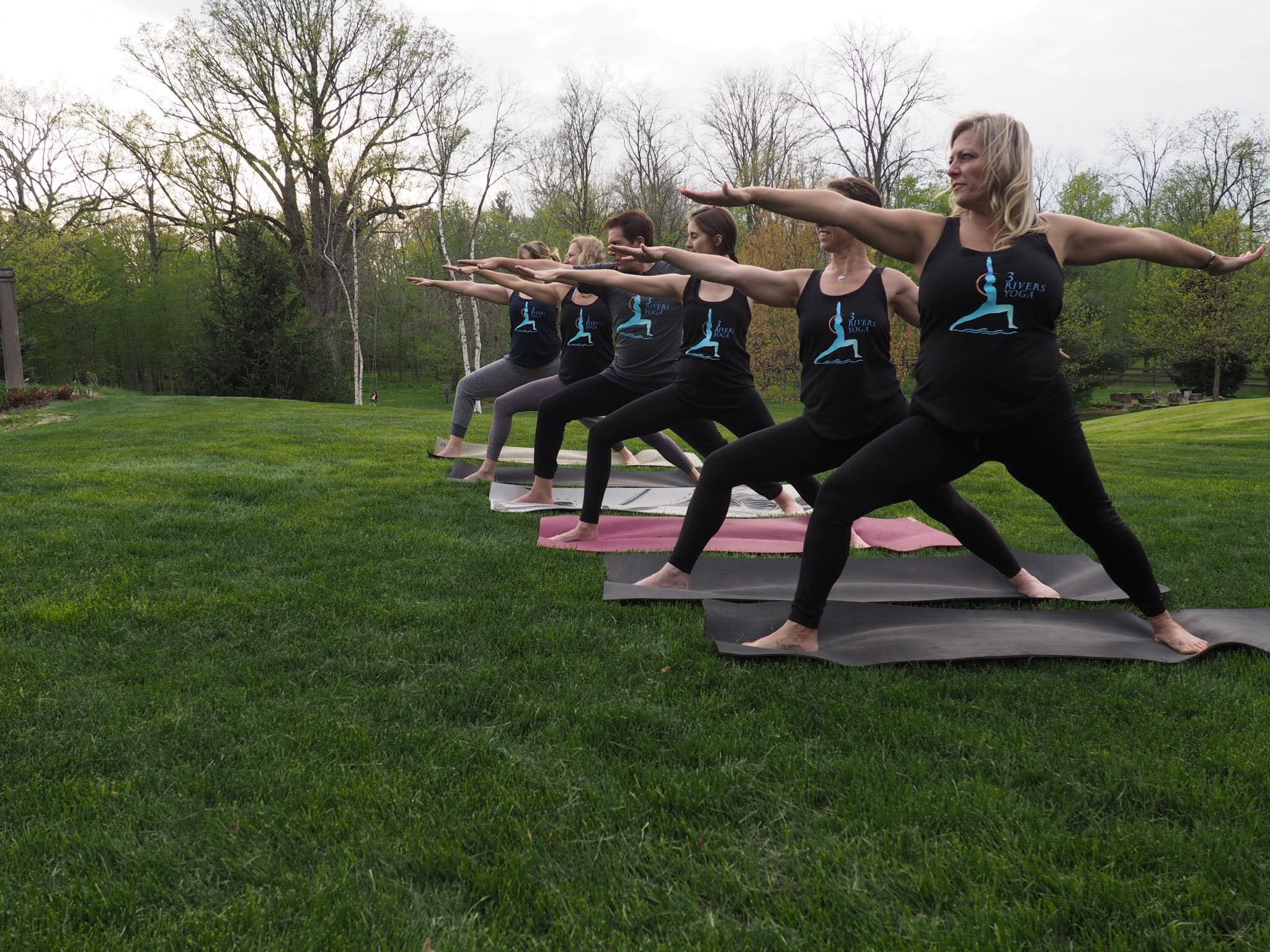 A healthy city is a thriving city and we are passionate about being a part of that. We are always in need of more teachers/leaders to help fulfill our mission. If you are called to share skills that support health and wellbeing in our community, please reach out!
Get to Know My 3rd Business: Baptiste Power Yoga Fort Wayne
In 2019, I recognized the need for more teachers and a teacher training program to support our growth. While our outreach programs grew, we also needed a home base for our team. I then co-founded Baptiste Power Yoga Fort Wayne with Leslie Williams, establishing our studio and launching our teacher training/leadership program, B.R.A.V.E.
Baptiste Power Yoga has been transformative in my life and is the practice I'm dedicated to sharing. It's a community-centered, action-based, and challenging style that highlights strength, connection, and resilience like nothing else. The practice prioritizes alignment and principles over achieving impressive poses or flexibility, making it accessible to all levels of participants. Whether someone is doing chair yoga in a power class or an advanced yogi in a beginner's class, they can fully engage. The "power" aspect involves pushing beyond personal comfort zones to unlock growth and tap into personal power.
We offer weekly classes from very gentle Restorative/Yin style to heated Power Yoga, and so much more.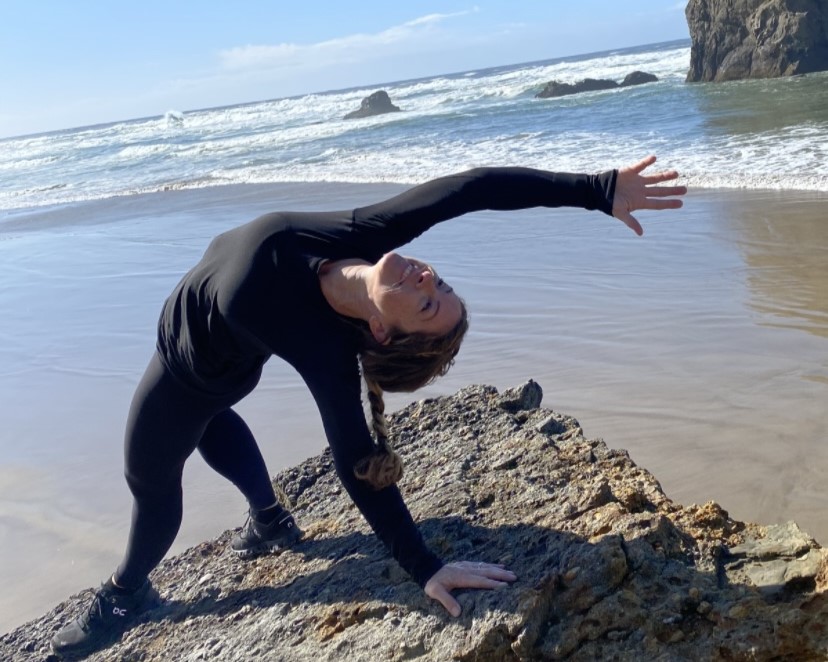 At the heart of it all, health and wellbeing are the focus. We don't have to wait until we are sick to get healthy—and we don't have to pursue wellness alone. In all of the three businesses above, that is the underlying theme.
In our fast-paced and demanding lives, self-care is crucial for productivity, fulfillment, and enjoying the rewards of our efforts. While quick fixes like pills, diets, or vacations have their place, they often serve as reactive responses. Our approach focuses on listening to our bodies and minds, setting long-term goals, and identifying self-sabotaging behaviors. Through intentional action, we strive to achieve our desired outcomes. We embrace imperfection and acknowledge that nobody is an expert. We stumble, make mistakes, but we persevere and practice together daily. Ultimately, when people show up and take part in our advocacies, we know that what we do is making a difference for them—and this inspires me and my team to go further in our journey.
________

Sarah Evans, a proud Fort Wayne native, has a deep affection for her hometown. She graduated from Homestead High School and takes joy in the fact that her children also attend the same district. As a true country girl at heart, she loves being surrounded by wide open views, lots of space for gardening, and animals. Her kids have also been actively involved in travel soccer, 4H and yoga. Aside from running her businesses, Sarah is also a dedicated runner and embraces the opportunities it provides for exploration.
In terms of education, Sarah boasts an impressive array of certifications and qualifications. She is a Certified Massage Therapist (CMT & PDMT), CranioSacral Therapist (C.S.T.), Registered Nurse (R.N.), E-RYT 500hr Registered Yoga Teacher (500hr E-RYT), Tier 3 Baptiste Certified Yoga Influencer, and a graduate of the F.I.T. to Lead program at the Baptiste Institute.
For those interested in keeping up with Sarah's activities, she maintains a blog that offers a glimpse into her diverse pursuits—from self-massage techniques and well-being practices to personal musings, health exercises, and travel adventures.