Founded in 1794, Fort Wayne, Indiana is a beautiful city with a rich history and heritage. The local community has made great efforts to preserve its historic homes, buildings, and districts. Walking down the city's historic neighborhoods, you'll see how Fort Wayne locals lived through the decades. Each district and suburb tell the unique story of prominent architects, builders, and the residents that lived in their works of art. Here are some of Fort Wayne's historic neighborhoods, each one listed on the National Register of Historic Places.
Southwood Park Historic District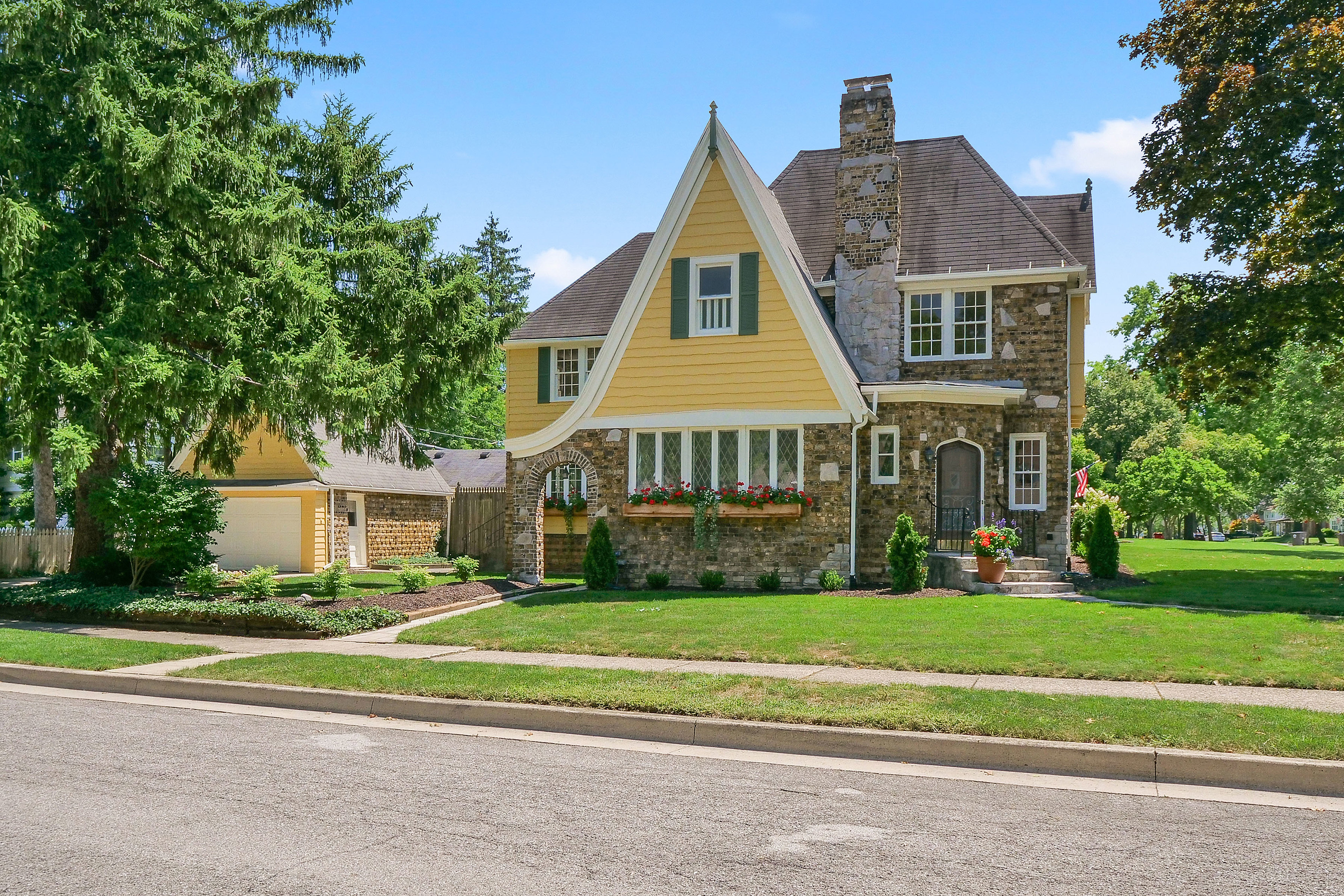 Come stroll along the quaint Southwood Park Historic District.

Charles Mulford Robinson, a nationally known city planner, was hired in 1909 to complete a beautification plan for Fort Wayne. In 1912, prominent landscape architect George Kessler refined Robinson's strategy by creating a plan to connect City parks and rivers to residential and business districts via wide boulevards and scenic parkways.

The company Hilgeman & Schaaf constructed Southwood Park, with the implementation of Kessler's Park and Boulevard plan. As the city switched from using street cars to early cars as a way to get around, Southwood Park was built to accommodate these changes. The district's comprehensive development planning brought significant design trends and ideas to the area and served as a model for future design in Allen County, Indiana.

Local business owners, doctors, and community leaders bought lots and built homes throughout the district. Craftsman, Colonial Revival, Tudor Revival, and Ranch Style are the main types of architecture. Rare examples of Spanish Eclectic, French Eclectic, Art Moderne, Monterey, Contemporary, and Shed are found, as well.
Forest Park Boulevard Historic District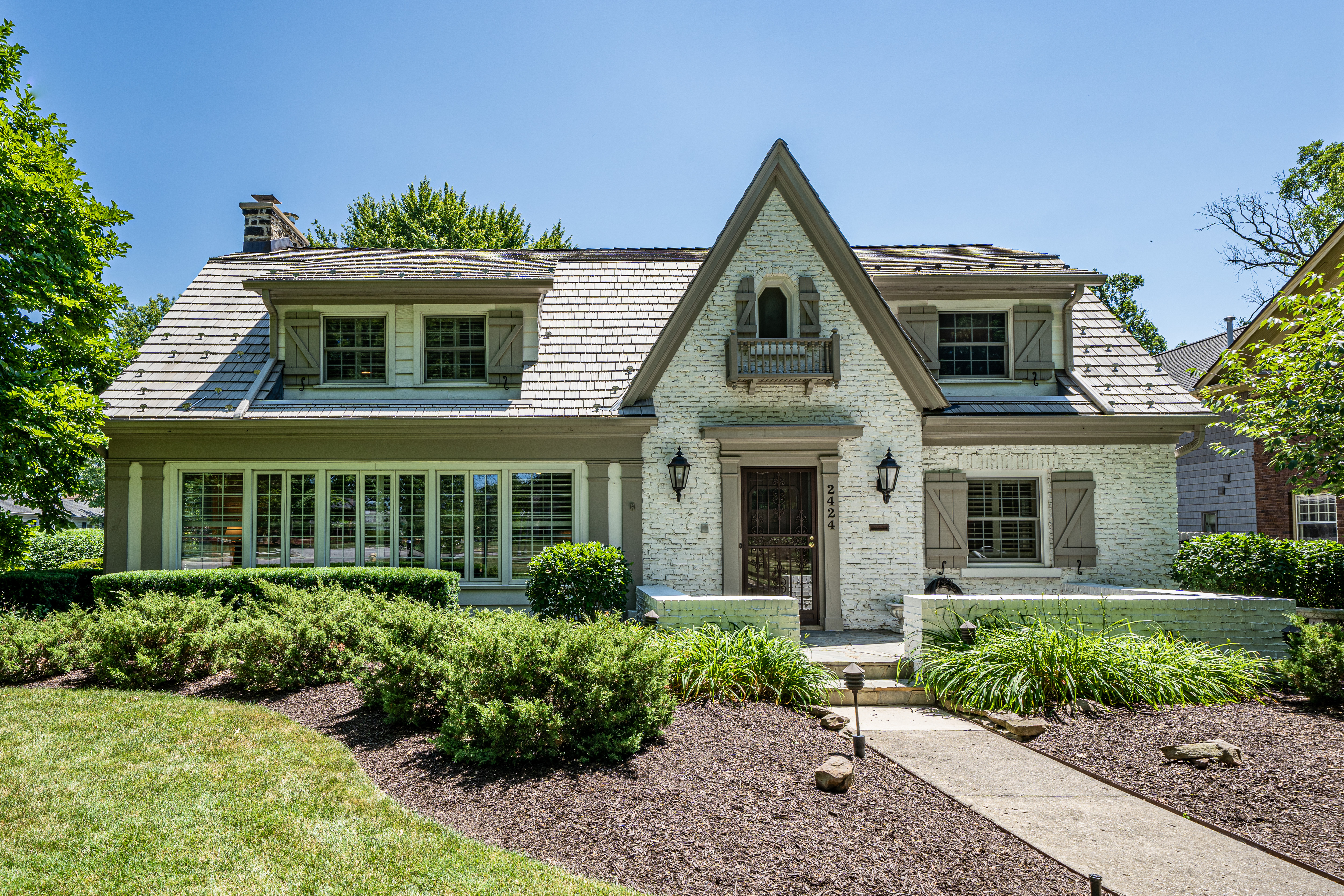 Developed from 1890 to 1955, Forest Park Boulevard boasts an outstanding collection of residential architecture. It is also known as the home of many 20th-century community leaders. It reflects the elements promoted by the national City Beautiful Movement at the turn of the century: decorative markers at the entrances to residential areas, retaining existing trees, and open green spaces.

This is the second development by local builder, Louis F. Curdes. In 1906 and 1907, Forest Park was highly publicized for its amenities, such as shade stress, cement walks, public schools, and being near two railcar lines. Yet, many were reluctant to move there because it was too far away from downtown. Years later, Curdes added the Grand Boulevard, taking inspiration from his trip to Detroit where he saw the new boulevard developments. Fort Wayne's prominent residents and families took notice and started acquiring lots and building homes there. Famed architects created large homes for these families in the Colonial Revival, Tudor, Craftsman, Prairie, and early 20th-century eclectic styles.
West Central Historic District

Aptly named because of its location directly west of downtown Fort Wayne, West Central Historic District is the largest and oldest residential historic district.

In the 1830s, the Wabash and Erie canal passed through downtown Fort Wayne. These vital projects brought goods and people to the city. Because of its accessibility to downtown, West Central became a thriving residential community. Living here allowed city workers to walk to their workplaces and prominent families to be close to downtown and its amenities.

Over the years, Fort Wayne expanded as the railroad system replaced the canal. Trolley lines were also built to bring people to and from the city. West Central became a favored neighborhood, and soon, large fashionable homes replaced the small homes from the canal era.

The "Old West End" homes represented nearly every architectural style popular between 1840 and 1960. The district possesses early Greek Revival homes, Gothic Revival, Italianate, Richardsonian Romanesque, Queen Anne, Colonial Revival, and Craftsman architectural styles. It also has the largest collection of homes designed by John F. Wing and Marshall Mahurin, the partners who formed one of Indiana's most successful architectural firms in the late 19th and early 20th centuries.
Foster Park Neighborhood Historic District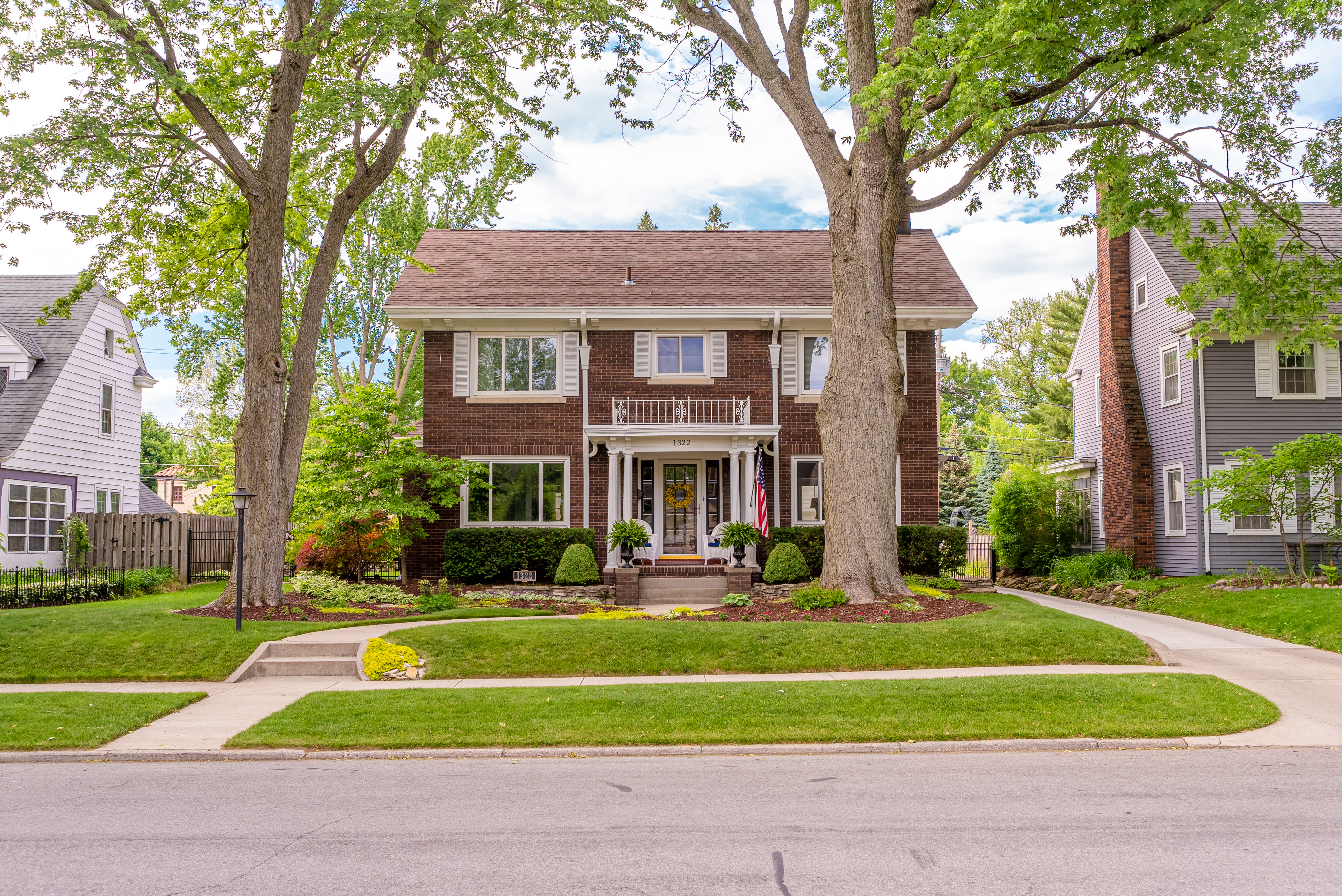 Architectural style choices popular in the 1920s –1950s define the homes in the historic neighborhood of Foster Park. Not much has changed in the area's homes, so you can enjoy looking at beautiful examples of Craftsman Bungalow, Colonial Revival, Tudor Cottage, and elegant post-WWII Contemporary homes. This district displays key principles of the City Beautiful Movement for creating an ideal place to live away from the hustle and bustle of downtown.

The neighborhood's proximity to Foster Park was its main selling point when lots went on sale in July 1924. Having acres of open green space for recreational activities attracted families and locals of all ages. The first residents here were middle to upper-middle class, such as presidents, supervisors, and salesmen.
Oakdale Historic District

Located in an area once called South Wayne, Oakdale Historic District began as a suburban enclave of country estates.

The Oakdale District included suburban projects by developer Hilgeman & Schaaf – Arcadia Court in 1912 and Englewood Court in 1914. Middle-class to upper-middle-class families lived here. Most of the area's residents were doctors, lawyers, engineers, architects, and city executives who worked for well-known corporations such as General Electric and Lincoln National Life Insurance Company. Their houses can still be seen today. They are outstanding examples of early twentieth-century home styles such as Craftsman, Colonial Revival, American Foursquare, and Tudor.
Harrison Hill Historic District
In 1915, Hilgeman & Schaaf developed Harrison Hill into a delightful neighborhood. It was advertised then as the Heart of New South Wayne and was promoted for its high elevation and overlooking views of downtown Fort Wayne. It was also the first to incorporate park-like settings in all areas of the neighborhoods. To this day, homes on Harrison Boulevard have views of the downtown Fort Wayne skyline. Stately Colonial Style mansions and large ornate Tudor Revival Homes can be seen here.

Illsley Place-West Rudisill Historic District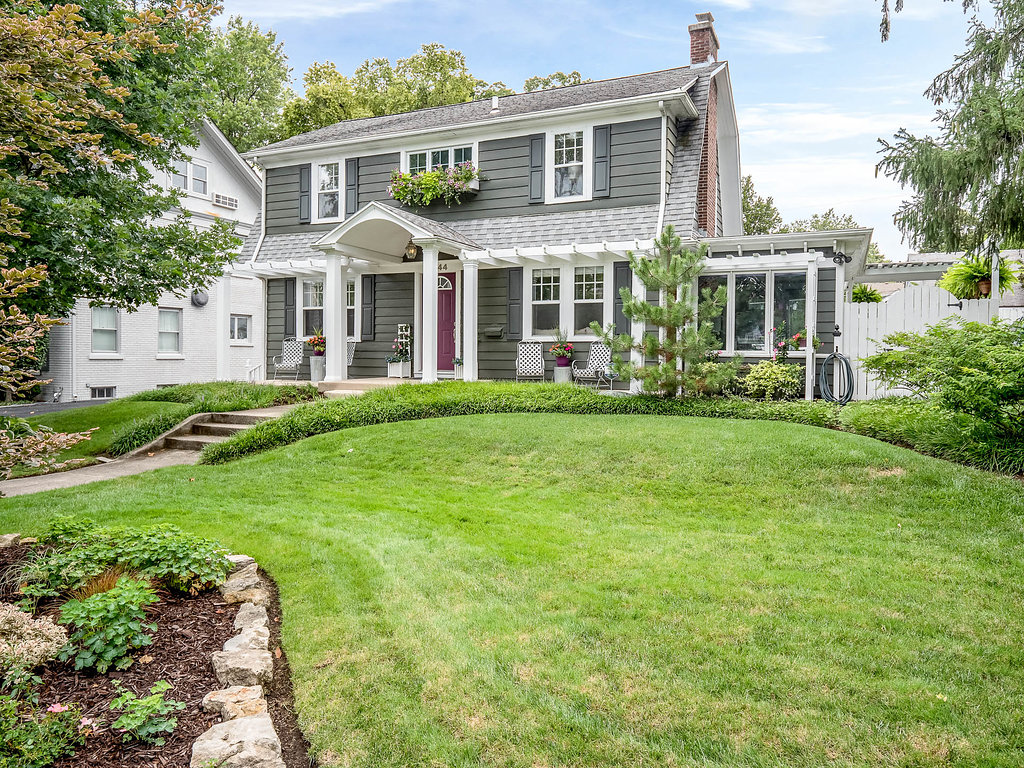 Illsley Place and West Rudisill are neighborhoods known for well-off housing for families in the early 20th century. Newspapers touted it as Fort Wayne's Most Exclusive District. Illsley Place was named after Frank Illsley Brown and Anna Bond Brown, a couple who owned 10 acres between Oakdale to the north and the Rudisill Boulevard development to the south.

Rudisill Boulevard was designed by landscape architect George Kessler to be an efficient yet scenic thoroughfare.

The neighborhood is significant because of the quality of the residential architecture. No two homes are exactly alike. Between Illsley Place and West Rudisill Historic District, you can see Colonial, Tudor, and Craftsman styles. It also possesses rare examples of Spanish eclectic, French eclectic, and Art Moderne homes. Prominent architects like A.M. Strauss, Pholmeyer and Pohlmeyer, and Joel Ninde have designed houses here.
Indian Village Historic District

Prolific landscape architect, planner, and Indiana native Lawrence V. Sheridan designed this neighborhood with the marriage of nature and modern living in mind. Sheridan made it an automobile-oriented suburb with broad boulevards that move with the rolling topography. Lots in the village were more expansive and retained existing trees. Located at the very edge of the city limits, Indian Village promoted a quieter and healthier lifestyle free from the dirt, noise, and smoke of the city and its factories.

The village's Indian theme was inspired by Henry Wadsworth Longfellow's epic poem "Song of Hiawatha." Native American names from the poem were used for many of the village's streets. During the Great Depression, John R. Worthman took over the neighborhood's development and stayed true to its essence as it expanded.

The district perfectly demonstrates the evolution of home design in the city. It has period revival houses of the 1920s, simple and small homes designed to house returning World War II veterans, and architecturally diverse designs and open, expansive floor plans developed in the 1950s.
Shawnee Place Historic District

Known for its impressive design cohesion, the Shawnee Place Historic District was developed by Wildwood Builders, run by husband-and-wife team Lee and Joel Ninde.

After not finding a suitable place to call home, Mrs. Joel Ninde dived into home design, even without any architecture training. Eventually, her husband left his law career, and they established Wildwood Builders in 1910.

Joel and her partner architect Grace Crosby created attractive yet convenient and economical designs that were adaptable to any budget and followed the clean lines of Colonial Revival and Craftsman Styles. These inexpensive homes rapidly sold, and Shawnee Place became a successful subdivision.
Lafayette Place Historic District
Wildwood Builders Company and nationally known landscape architect Arthur Shurcliff collaborated in 1915 to create Lafayette Place. Of the three subdivisions Shurcliff made with Wildwood Builders, Lafayette is the only one made with a formal rectilinear design, perfect for the flat terrain of the land. Its esplanade is also the first of its kind in Fort Wayne and was twice as wide as Rudisill Boulevard at the time.
Lafayette Place held Fort Wayne's first home show, the first annual Better Homes Week and Builder's Expo in June 1926. The event created buzz for the project, and local architects and builders were excited to participate. They prepared plans for homes to be built and displayed for the event, and by August, many of these builders had moved their own families into Lafayette Place homes.
The majority of the homes in the district are Colonial Revival, Tudor Revival, Craftsman, and Minimal Traditional. American Foursquare, Cape Cod, and Ranch are some other styles. There are also Art Deco, Art Moderne, and Spanish Eclectic examples.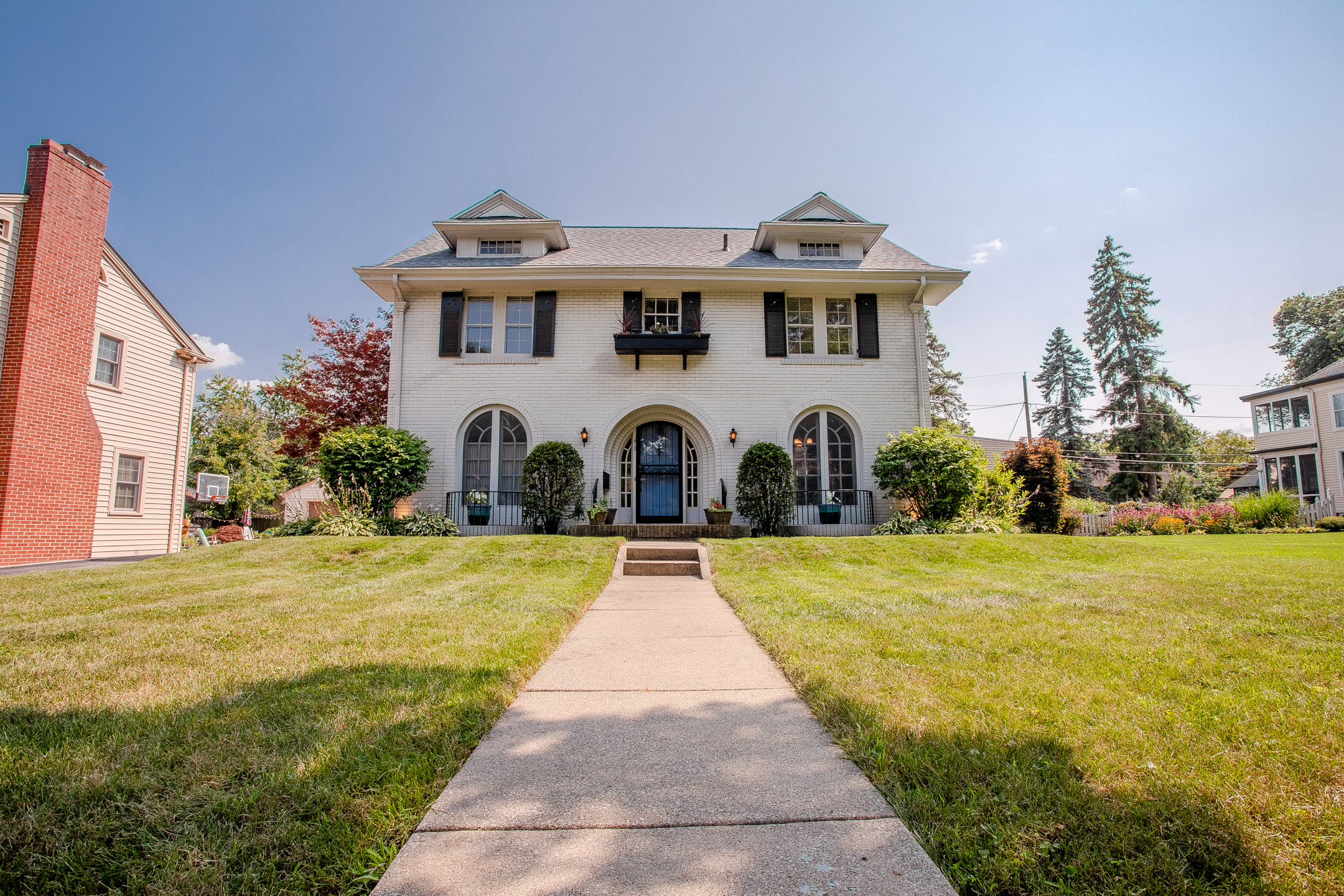 With their rich histories, distinctive character, and variety of amenities, these neighborhoods bring rich diversity and make Fort Wayne a lively place to call home.