The outdoors is calling, especially this season. With an inviting outdoor space, you don't have to go far from the comforts of your home to enjoy sunshine and warm breeze. Transforming the backyard into a haven has become a part of an evolving self-care regimen to create a sanctuary in the home, and establish an attractive place where people can gather for seasonal retreats or post dinner drinks.
If you haven't yet, it's definitely time to elevate your backyard—and you don't even have to break the bank! Here are some ideas on a budget that will have you loving your outdoor space so much more.
1) Install creative lighting to improve ambiance
Outdoor lighting can easily set off an inviting, cozy feel. The cost of a waterproof and shatterproof 27-feet LED string lights ranges from $20-$30, and can last up to 20,000 hours. Simply hang them over your deck or patio.
Illuminate your walkways by using rope lights which you can purchase for $16-$36.
Putting mason jar "firefly" lanterns with fairy lights on your patio table is another easy way to decorate. For as low as $35, you can DIY your own mason jar lanterns.
2) Use Multi-Purpose Furniture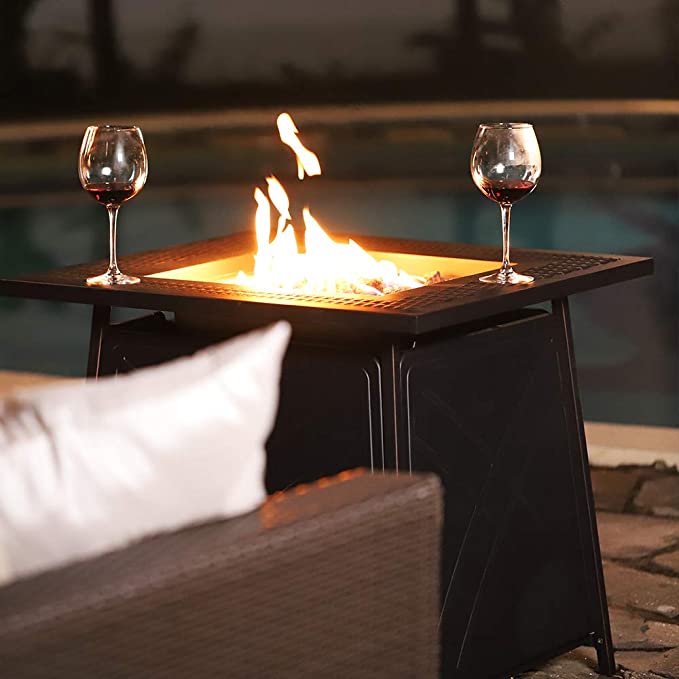 via Amazon
Buying multi-purpose furniture will save you bucks, as you get 2 for the price of 1. An example is a propane gas fire pit table that costs around $190-$240, depending on your brand of choice. When you're not using the fire, the center portion can be covered so you can use the table to serve food, or play games!
3) Add a Bar Cart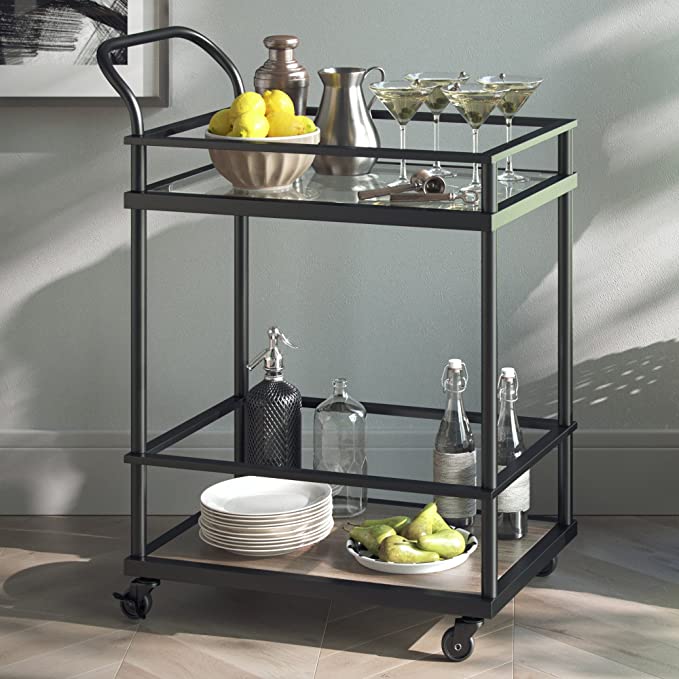 via Amazon
For $150 or less, you can spruce up your garden party by adding a bar cart.
4) Add Greens
Adding potted plants and flowers beautifies any space. Have limited floor space? Hang your plants using macrame holders which costs $23 for 6 pieces.

Prefer to garden vertically? This DIY plant wall can transform your deck into an oasis.
5) Use New Pillow Covers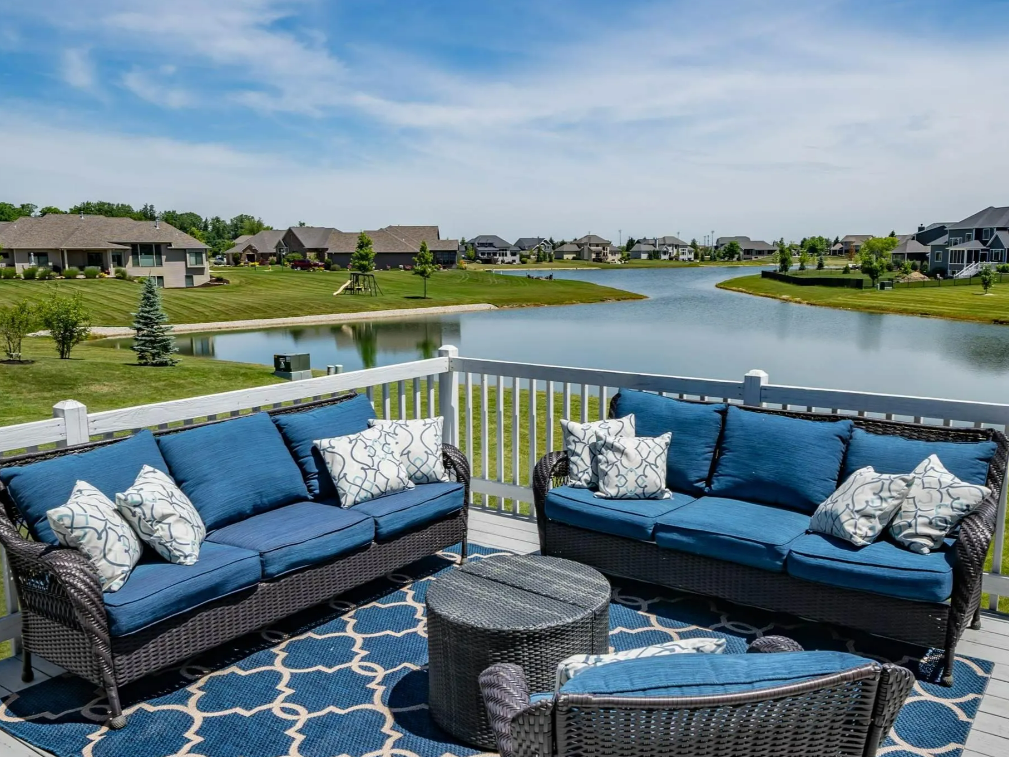 Pillows are a fun way to incorporate your personality to your outdoor space. Freshen up the look of your patio by changing pillow covers. From gold accents, fringes, stripes, mandala, and floral patterns, there are a variety of styles to choose from for $60 and below for a set of 6.
6) Add a Cozy Hammock
There's nothing quite like enjoying the scenery or reading a book while relaxing in your very own hammock. For a price of $50-$100, a hammock is a very worthwhile buy.
No matter how spacious or small your space is, or how limited your budget is, creativity surely goes a long way. Enjoy outdoor entertaining in your very own backyard this summer!
*Prices were based on research on Amazon