Guest blog by Amy Graham, Owner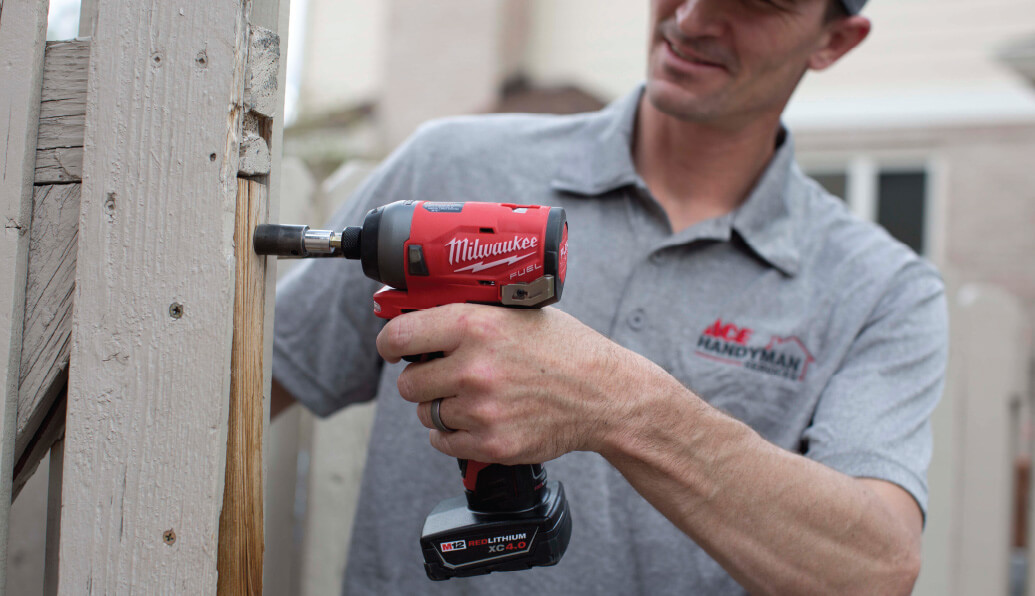 We found an opportunity in the middle of a difficulty.
The Difficulty
My dad was the ultimate handyman. He was the best—our go-to in maintaining and preparing our home for the seasons. I've always been astonished at how he did everything himself.
However, he was diagnosed with ALS. He lost his muscle control and abilities. We eventually lost him to the disease. It was heartbreaking but we needed to step up. Whenever we needed help with repairs and maintenance for the house, we searched for a reliable handyman like him, but we never did. We even came across a pre-pay provider—but they never showed up! Frustration overwhelmed us.

The Solution
In this struggle, we found the resolve to offer a solution to those who might be experiencing the same. We wanted to provide a service that does not require a client to pre-pay; we wanted to be someone whom people could trust and count on; we wanted to be an excellent handyman service provider—just like my dad.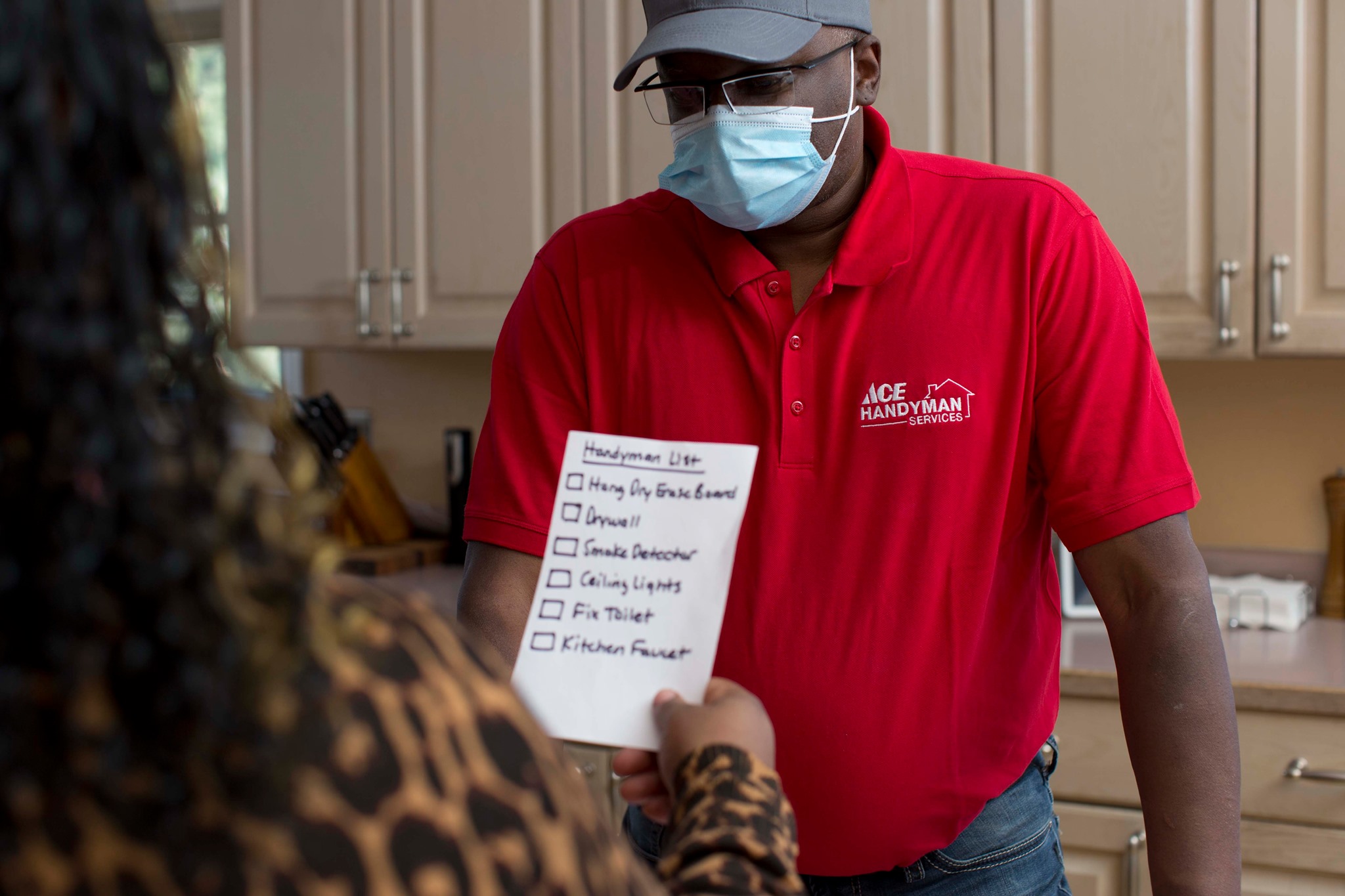 When the pandemic started, people were spending more time at home. They were engaged in finally accomplishing the long list of home renovation projects they've put off for long. We know that the moving process also entails lots of needs. The need for an excellent handyman has been greater.
My husband, Matt and I decided that this is the perfect time and opportunity to make our resolve a reality—we launched our own business.
The Business
Matt didn't want to start from scratch so he started researching and found the benefits of franchising. We found the perfect brand—Ace Handyman. We are the only branch in Summit City, and we pride ourselves on extraordinary craftsmen who are determined to exceed your expectations. Currently, we are servicing Fort Wayne, Roanoke, Huntington, Columbia City, Ossian, and as far as the Fremont area, Decatur, and Warsaw.
There are currently 5 craftsmen on staff who all have their areas of expertise. They are background-checked, respectful, and responsible. They will arrive on time, and in uniform. All our craftsmen are insured and bonded. We stand proudly behind our work with a one-year guarantee for all labor.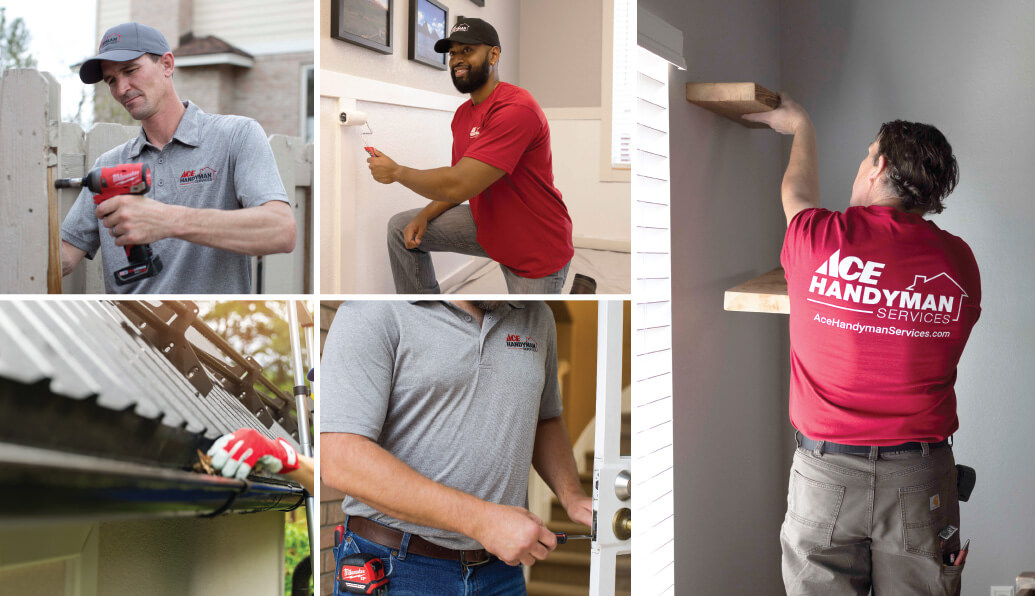 We do all tasks for your home—repair work, cleaning out gutters, putting exterior lighting, painting, bathroom remodels, drywall, carpentry, fencing, flooring and tiling, plumbing and electricity, even building furniture that was ordered online—no job is too small! However, we don't do heavy contracting work such as adding a new room to a house.
Our goal is to put a smile on your face from the moment you inquire until we accomplish the job.
When you book us, here's our promise—we'll treat your home like it's our home—we will do everything with love.
Ace Handyman Summit City is only a year and a half old, but we are mind blown with our growth. It all started with a desire to provide a solution, so every time we get these great reviews, and people are so thankful and appreciative, we feel relieved to have established a business that people can call with great trust and confidence.

If you have any upgrades, enhancements or repairs needed for your home exterior and interior, we got your covered. Visit our website for details, or connect with us on Facebook.