Guest blog by Rebecca Bell, founder and owner of Mindful Movements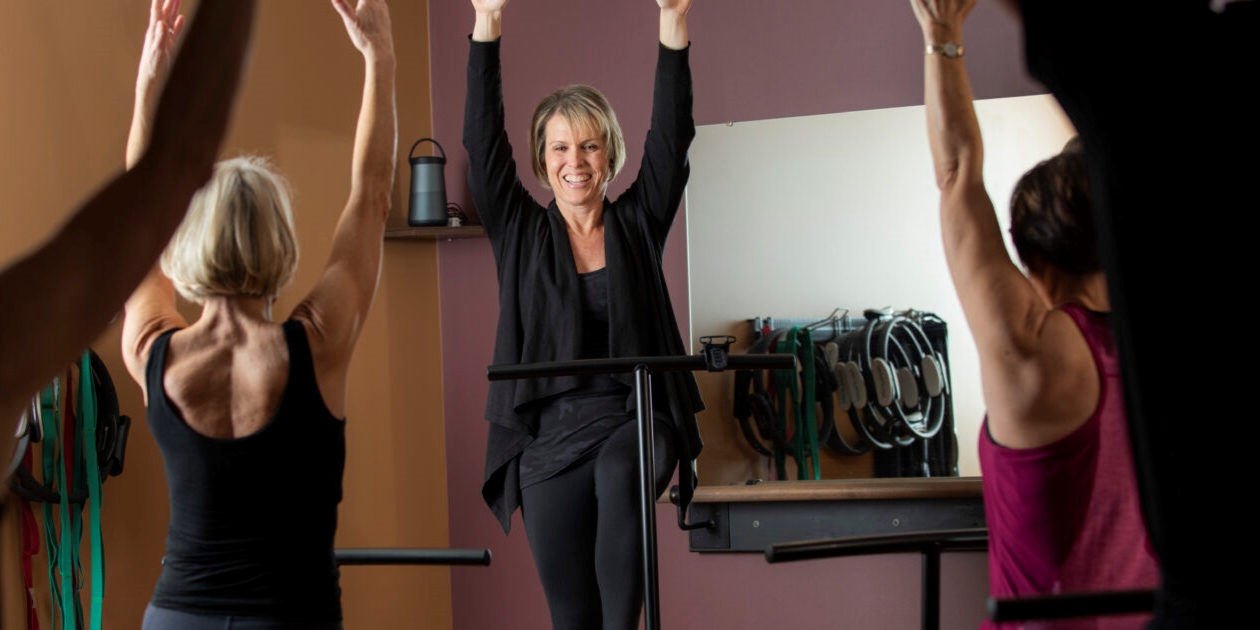 Welcome to Mindful Movements. More than a place to work out, it is a destination that will ignite you with passion to live an active, balanced, and pain-free life. Get hooked with the connection of linking your mind with your body. Move with control, accuracy, and restraint. Master your minds and calm your thoughts.
Created in 2001, this boutique studio is centered in movement modalities that are fun, safe, and effective for all body types. Modules include Pilates, Barre, Bellicon Rebounding, TRX suspension, and Melt. Private, semi-private, small group training, and small group classes services are offered. Prior to starting with a session, we will discuss your needs, and how these modalities can fit into your life.
It's been 21 years since Mindful Movements was launched. From humble beginnings, its growth and impact has been unimaginably overwhelming.
Let me give you a glimpse of our start.
THE BEGINNING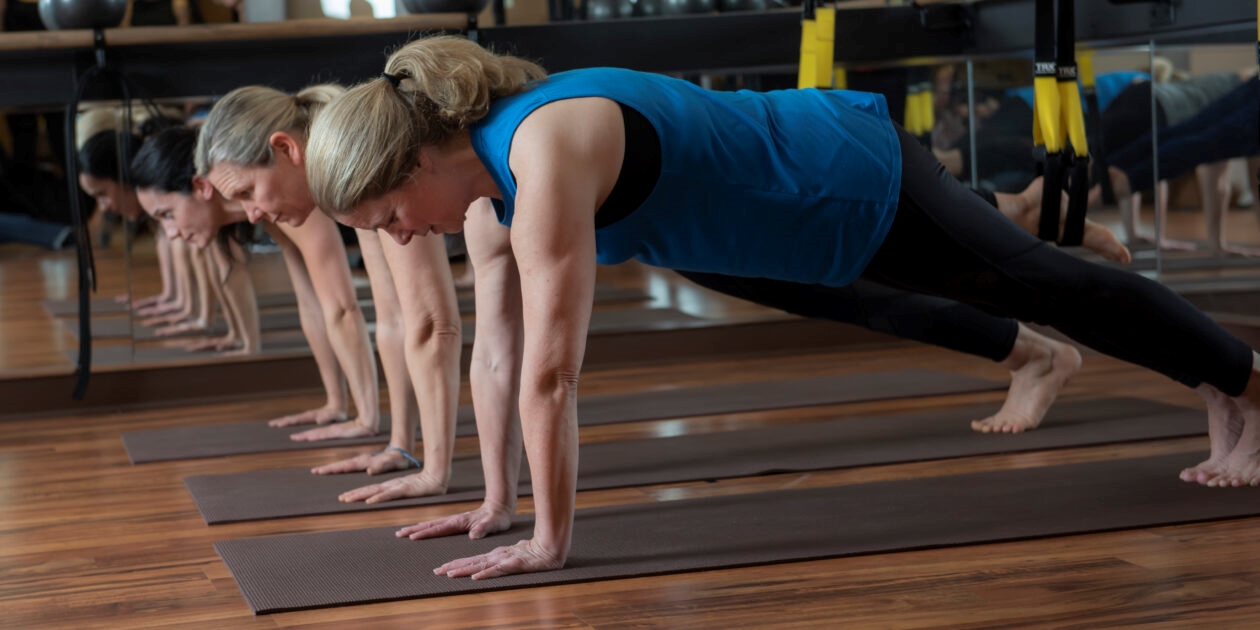 Fitness has long been embedded in me. I taught group fitness classes to stay fit, and make extra money while I stayed home with my two girls.
Ironically, with all that I was doing for "fitness" (teaching 15-17 group classes a week), I often felt pain. I suffered from plantar fasciitis—in the morning, I could barely take the first few steps, and my knee would buckle on me with no explanation.
In the late '90s, I was exposed to Pilates. It was a new workout fad then that promised a "stronger, and fitter core"—I was all for that. I discovered that my "strong and fit body" was not actually as strong as I thought it was. I could not touch my toes, I could not even fathom sitting on my "sitz" bones, and keeping my legs straight as the instructor wanted me to was a struggle. But I kept on striving. By practicing Pilates, slowly, I became intrinsically stronger, and my posture improved. Because of these changes in my posture, many noticed how taller and thinner I looked. The connection I was making with my mind to my body not only affected my body, but it changed my life.
NEW STUDIO, NEW LIFE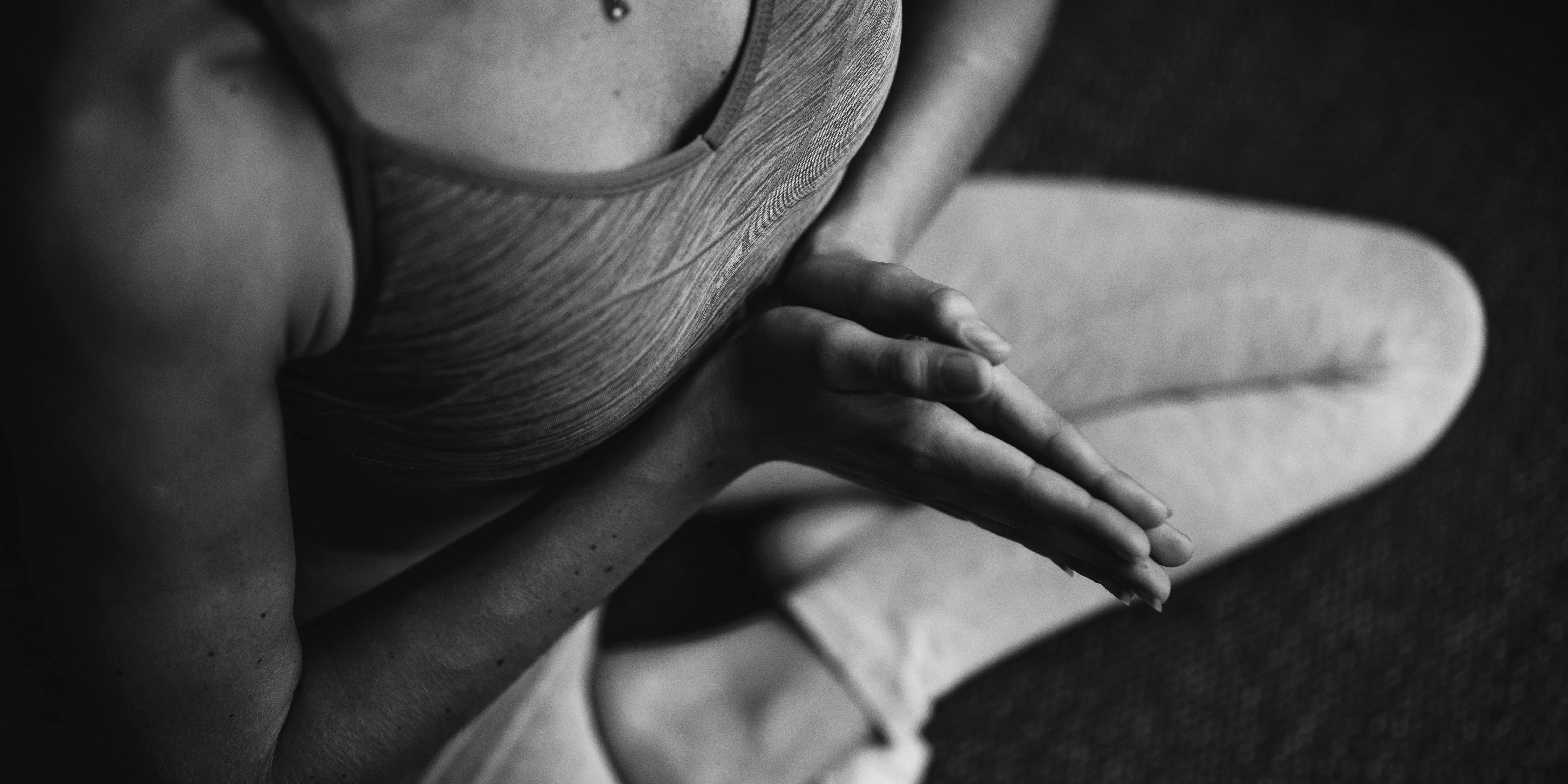 Pilates undeniably made me feel better, and the positive impact pushed me to share my discovery with the world. I was adamant to learn everything I needed to know about Pilates and get a certification. I bought my first reformer with money I had saved from teaching my group fitness classes, and invested it in my guest bedroom. This was my first studio, and I would invite friends and charge $10 for each session. Shortly thereafter, I moved my reformer into what was once Gold's Gym where I coordinated the group fitness program.
I traveled to cities across the county to further my education, gaining specialty certifications, and adding other modalities that complemented the Pilates work. Slowly, the studio grew. Sharing my passion for movement with others became my full-time career while managing being a full-time mom to my girls. Today, the studio has grown to a space over 2500 square feet with 7 instructors teaching group classes and private sessions. I am beyond grateful!
MINDFUL MOVEMENTS TODAY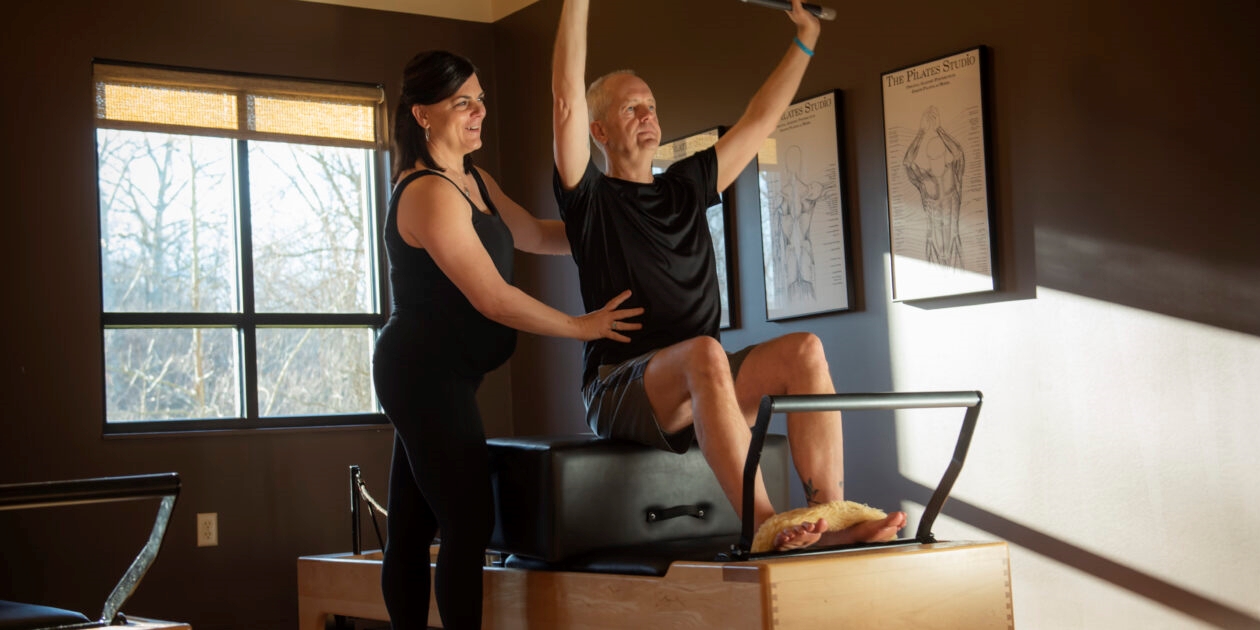 What makes us unique is our program is small and intimate. Our class sizes are no larger than 8-9 people and our private and semi-private sessions take place in a private room. We truly cater to every person. Even though you may be in a group setting, we can give everyone specific modifications or variations of exercises to meet their physical needs. Everyone knows everyone at our studio and we offer plenty of encouragement to reach goals and exercise in a safe and fun environment.
It is a great joy to keep on sharing something I really love. When clients come to me and tell me that the hour they spend in the studio is their escape from the stressors of their life, when we can keep someone functional enough to enjoy the things they enjoy in life, when someone thinks they "can't do something" because of issues and we help them realize they can move and live a happier life, my heart is fortified to keep on growing this business so we can help more.
JOIN US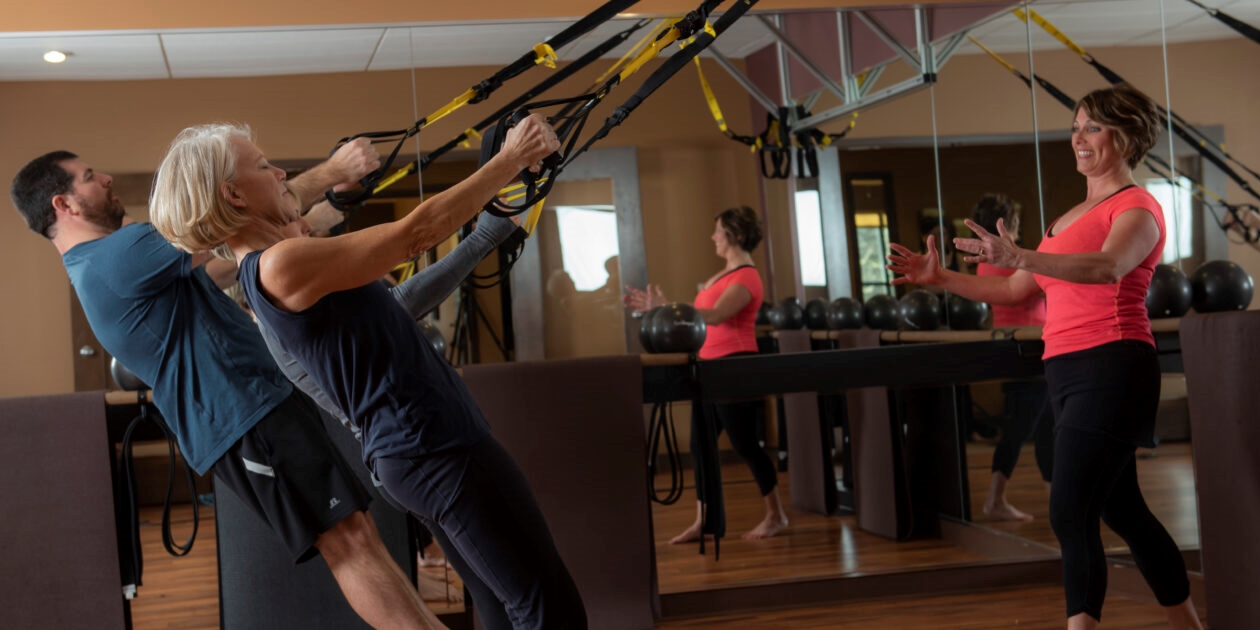 If you want to learn more, check out our website at www.mindfulmovementspilates.com Here, you can find our schedule, programs, and our on-demand library. You can also join our newsletter, and read about upcoming events. Our newest program is the small group reformer program which we offer introductory lessons in. We're cooking up more exciting events for you such as the April challenge that can be completed online for our program called MELT.
We are ecstatic to help you learn how to be stronger from the inside out!
________________
Rebecca Bell, owner of Mindful Movements in Fort Wayne, IN specializes in helping people move better through many specialized programs offered in her studio. Rebecca has gained extensive knowledge from top movement educators from around the world. She has certifications/certificates from Physicalmind Pilates, Polestar Pilates, MELT Method, Biomechanics Method, BarreAMPED, Spinning, StretchFIT, Gil Hedley's Integral Anatomy program, and more! Rebecca has made herself a leader in "movement education" for over 25 years in the Fort Wayne area and loves to bring trusted and proven programs to her clients.

Rebecca enjoys living an active life in the Fort. She enjoys riding her bike, spending time at the lake, and playing with her grandchildren.