Guest blog by Lisa Morton
"Nature is not a place to visit. It is home." – Gary Snyder
Winter months bring holidays and family gatherings, but they often mean busier than usual schedules, less daylight, and cold or erratic weather. It's easy to hibernate by getting into our day-to-day routines and lessen time outside, disconnecting us from earth and nature.

Spending time outdoors helps us feel more centered, grounded, and connected naturally. So, when that goes away, we tend to feel frazzled, disconnected, or off-balance easier. The good news is that there are ways to help counter these not-so-cozy feelings by making your indoor space reflect nature.

Within the interior design and architecture field, Biophilic Design focuses on bringing elements of nature into your built environment. You can achieve this through décor, wall coverings, flooring materials, upholstery, and more. A growing trend (literally!) are living plant walls and mini gardens—especially in office spaces.

Similarly, the ancient art and science principles of Feng Shui encourage a deeper connection to the Earth Element during the cold winter months. To promote this connection, try introducing grounding colors that you would see when digging into the earth—beige, tan, brown, or cream. Incorporating horizontal lines into patterns and fabrics can have a similar effect, especially if using natural materials in your environment.

Are you feeling inspired yet? Check out these ideas and tips to help bring the outdoors in to create and enjoy a more natural indoor environment this season!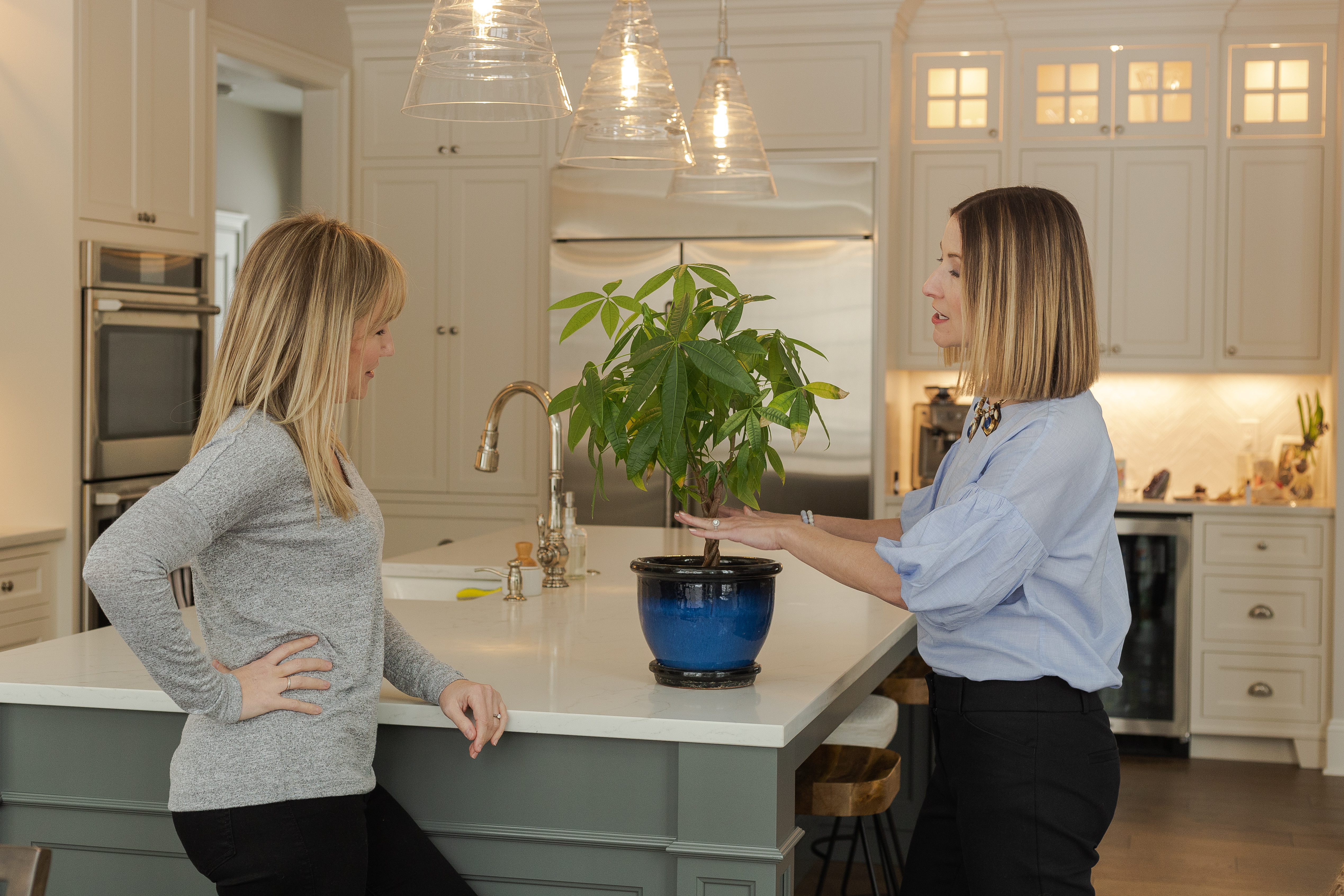 Various textures can bring a natural feeling into your space. I recommend a chunky throw to curl up with, some textured pillows as décor, and furniture that gives you that deliciously cozy snuggle feeling.
When selecting fabrics and finishes, opt for natural materials such as silk, wool, cotton, bamboo, brick, stone, or wood. Avoid synthetic materials, if possible. Incorporate decor items made of wood or stone to a table or bookshelf, or use sand, rocks, and plants for even more natural influence.
Indoor plants are a fantastic way to feel connected to nature. They provide clean oxygen and can freshen up any room. Look for plants with soft, rounded leaves.
Don't have a green thumb? Using art that depicts nature is a great way to decorate your space. Love landscape photography? Great! Maybe a watercolor showing a field of flowers is your preference. Perfect! Find a piece that depicts nature and makes you smile.
Scent is powerful! When selecting scent, avoid synthetic fragrances and focus on candles created using high-quality essential oils such as lavender or clary sage. I also love to diffuse citrus scents such as grapefruit, lemon, and lime. They lift your mood and also make your kitchen smell amazing!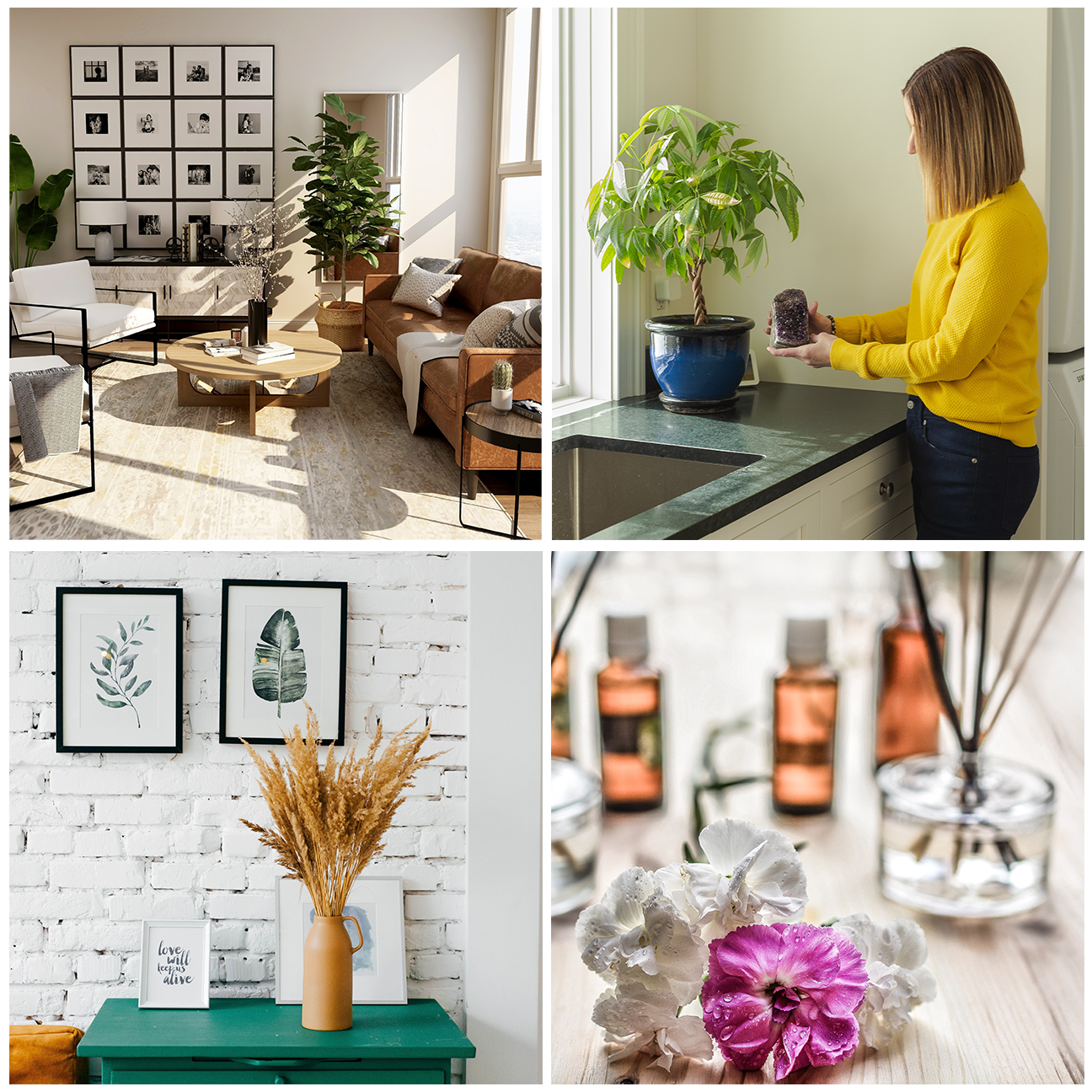 Try one or a few of these tips in a room and see if you can notice a difference in how your space feels as we wait for the arrival of Spring.
Feel free to visit my website Pure Living with Lisa Morton for more information on holistic homes, Feng Shui, interior design, and more! You can also connect with me through Instagram and Facebook.
________________
Lisa Morton is an Interior Designer, Allied Member of ASID, Certified Advanced Practitioner of Interior Alignment® Feng Shui, Medicine Wheel Feng Shui Practitioner, Certified in Seven Star Blessing Space Clearings, Member of International Feng Shui Guild, Reiki Master, and a Color Psychology enthusiast.
By helping clients find balance in their spaces she's able to help them find balance in their lives.
Lisa loves to exercise, read books on health and wellness, and spend time with her husband and two English Mastiffs.