Guest blog by Katrina Kay

Christmastime is a very special season that fills our homes with warmth, joy, and gratitude.
Glistening lights, and colorful and festive decorations make the season extra spectacular. However, with the hustle and bustle, some people find it difficult to carve out some time to add that holiday sparkle.
I have been a Christmas enthusiast all my life. I love themed trees, giving, giving back, and have been playing Christmas music as early as July.
For 20 years, I have enjoyed designing various things. Among my most treasured designs are an icy themed tree with penguins in a glass block igloo, a tree set on ice with a lady mannequin (a young ice skater) holding peace doves, and a tree encased in a bird house. All these have humbly won awards for three consecutive years at the Embassy Theatre's Festival of Trees event in Downtown Fort Wayne.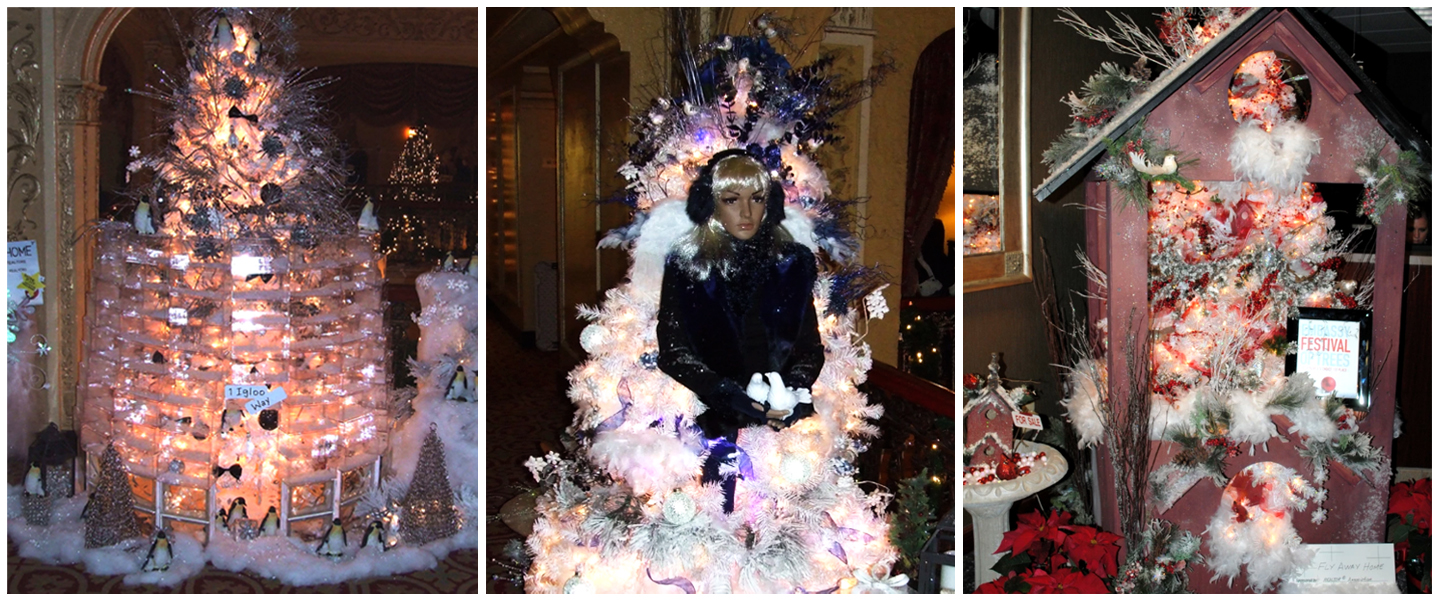 Born out of my love for all things Christmas, I founded Oh Christmas Tree, LLC at the beginning of 2020, during the pandemic. Despite some challenges, I pushed through because of the belief expressed by friends in my creative abilities, attention to detail, and passion for interior design. With not very many businesses offering this kind of service, I found out that there was a need in the community that I could fill.
Oh Christmas Tree's ultimate goal is to create beautiful spaces for my clients that will enhance their holiday festivities. We offer residential and commercial holiday design services in the Fort Wayne, Michigan, and Indianapolis areas. The design services include trees, mantles, wreaths, stairwells, custom centerpieces, corporate holiday displays, storefront windows, and more. A free consultation is also offered where we will discuss your style, assess your needs, and develop a plan for your space.
Whether your style is modern or traditional, rustic or eclectic, elaborate or simple, I can create an aesthetic for your home or business that is uniquely yours, and is according to your taste and personality. Sometimes, clients give me permission to do what I think, so I do my best to whip my Christmas magic.
Themes are usually different per year. This time, the blue and white theme was huge; we also did 3 military trees.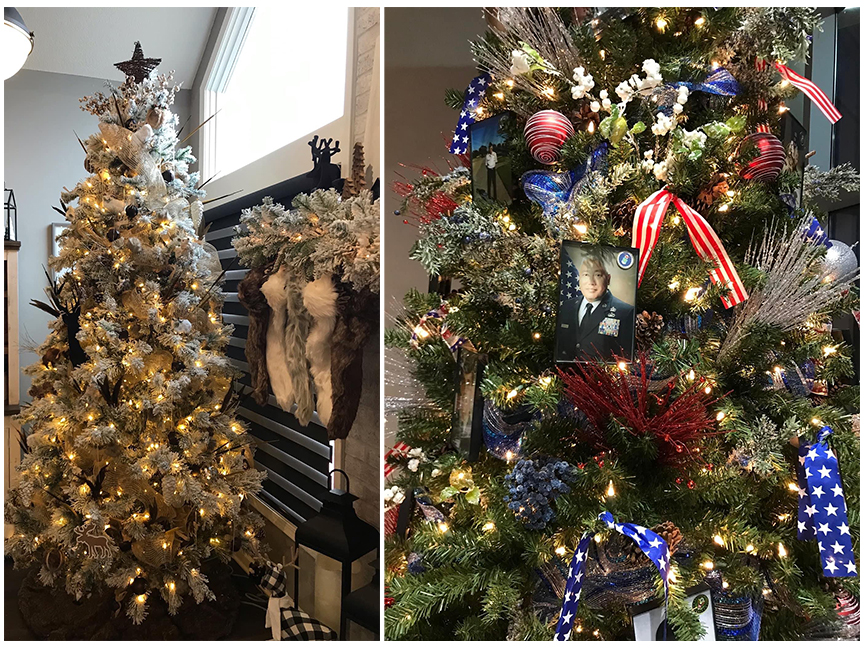 On the off months, I do interior design which is where I get my flare for decorating trees with attention to detail and design. Corporate rates are based on the size and location of the tree. There is no charge for mileage if the job is within 50 miles of Fort Wayne.
With the overwhelming support and trust of people in our community, Oh Christmas Tree has flourished in a short span of time. I am especially amazed since we only work on referrals because we do not really advertise—our clients are the best!
My greatest joy is having repeat customers from year to year, and seeing the look on their face when they see the tree for the first time.
I would love to add that holiday sparkle to your home or office, too! Leave the decorating to Oh Christmas Tree, and experience hassle-free holidays with more time to enjoy family and friends.
I begin taking appointments in early September, while the last appointments are usually taken in the second week of December. Booking early is vital as schedules fill up very quickly.
For more information, you may check my website at www.ohchristmastree.net, or contact us at (260) 438-2946.
________________
Katrina Kay is a former Executive Officer at the Upstate Alliance of REALTORS (UPSTAR). She also served on the Northeast Indiana Honor Flight as a volunteer board member. Aside from her career, giving back to the Fort Community is also a passion of hers.
After retiring from UPSTAR during the pandemic, she started interior design work, and during the Christmas season, she designs/decorates commercial and residential Christmas trees. Ultimately, she founded Oh Christmas Tree, LLC—a perfect avenue of her natural creative abilities and love for all things Christmas.
Katrina is originally from Indianapolis. She and her family moved to Fort Wayne later and fell in love with the community. She takes every chance she can get to spend more time with family and friends.