Guest blog by Erin Erb

Getting a daily dose of nature has been linked to a host of benefits for our well-being. It's no wonder why most people have been creating their very own outdoor oasis at home. But instead of planting (and maintaining) landscapes, more and more Americans are turning to container gardening to transform their porches, patios, and balconies into lush green spaces.
Container gardens allow beautiful arrangements to thrive with very limited space without much of the hard work.
After planting containers and doing gardening side-gigs as a hobby for family, friends, and neighbors, I saw how much these beautiful container gardens created joy. I have always enjoyed gardening, specifically putting together container combinations and feel so incredibly fortunate that I get to do something creative and inspiring in an industry that I genuinely love!
It was in the spring of 2014 that I launched a boutique gardening service in the pursuit of making spaces more beautiful, and making people happy.
Fleurish Container Gardens is an upscale, boutique gardening service that creates unique, beautiful planters on-site for homes and businesses for all four seasons to make your space stand out.
We offer frost-hardy spring containers beginning in early April, summer designs mid-May, fall kicks off in September, and we round out the year with winter evergreens and accessories in November. Clients can opt to do every season, an occasional season, or whatever fits their schedule and needs.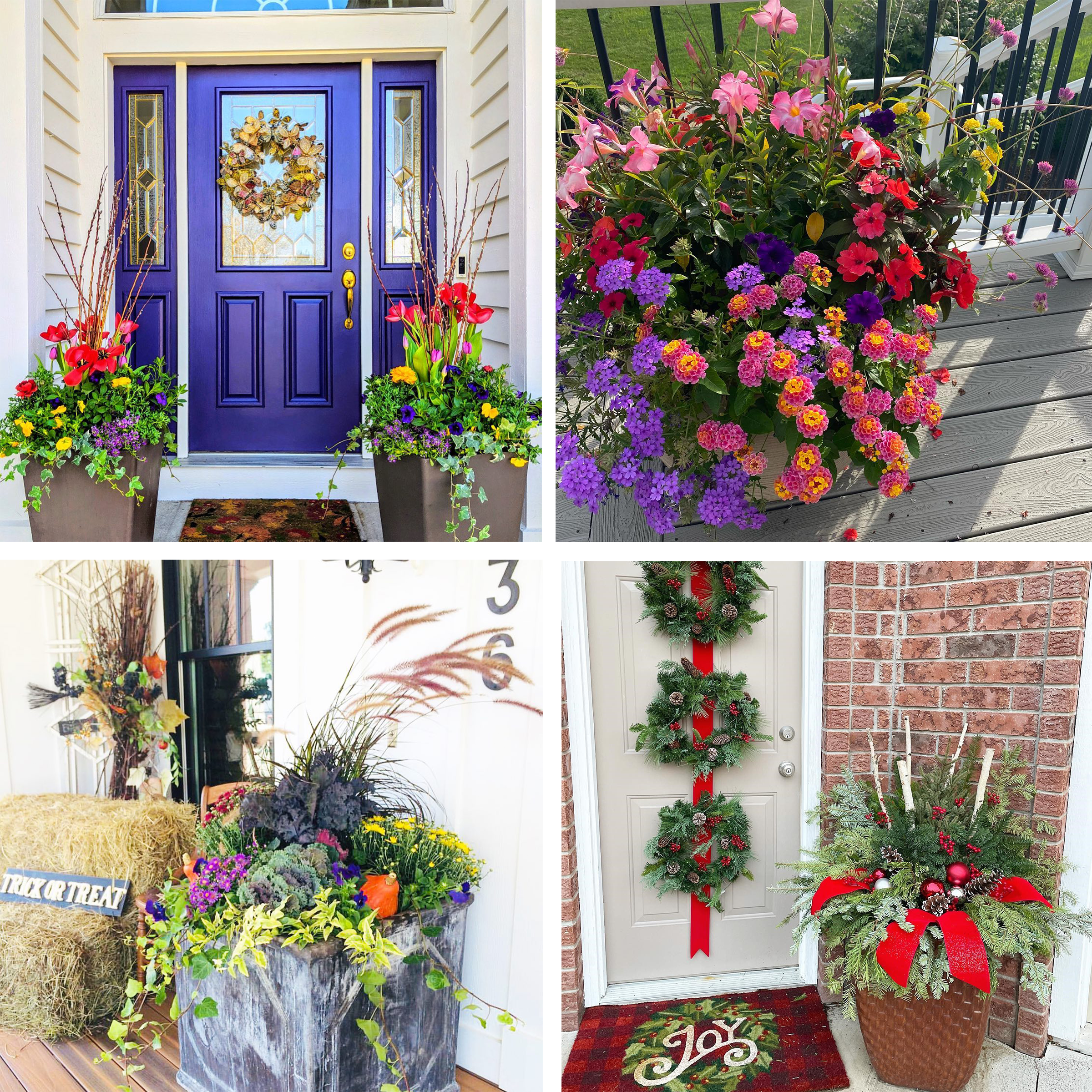 Pricing is determined by the size of the container, and is a flat per-inch price that includes everything: all labor/design/installation, all planting material, initial fertilizer and watering, and cleanup upon completion. We provide clients with care instructions, but we also offer a maintenance program for the summer season where we prune and fertilize to keep your planters in top-shape and lasting as long as possible.
We strive to make communication as personal and convenient as possible, so planning is often done in the off season via text and exchanging inspiration photos or plans. I think our clients appreciate the personal connection and attention to detail for their specific home or business, as each space really has its own unique personality and design needs.
We love working with the client to meet their design preferences. Some clients have specific design goals: coordinating with a front door wreath or patio furniture around a pool, colors to play up or avoid, and when the best time for installation is. Other clients give us no direction at all, or just ask that we create something beautiful which is equally as fun! There is nothing like a blank slate at the beginning of a season!
Likewise, our team is all about convenience for the client—they don't need to clean out the last season's design before we come, they don't need to be home while we are there, and we always take care to leave zero mess behind.
More than merely a transaction, we value our relationship with clients. Sometimes, clients even ask for a specific team member by name, if they like their style! I have been fortunate to build a group of talented and dedicated, hardworking women who take their craft seriously and that I can trust to represent the brand well. As hokey as it sounds, when a client sends progress pics mid-season, and they tell us what a special addition the planters made for an event they hosted, or that they love pulling into their garage every day because their planters welcome them home, or as a client said this season, "It's not Christmas until my Fleurish planters are done!" it truly makes my heart sing! This is my absolute biggest goal with this business!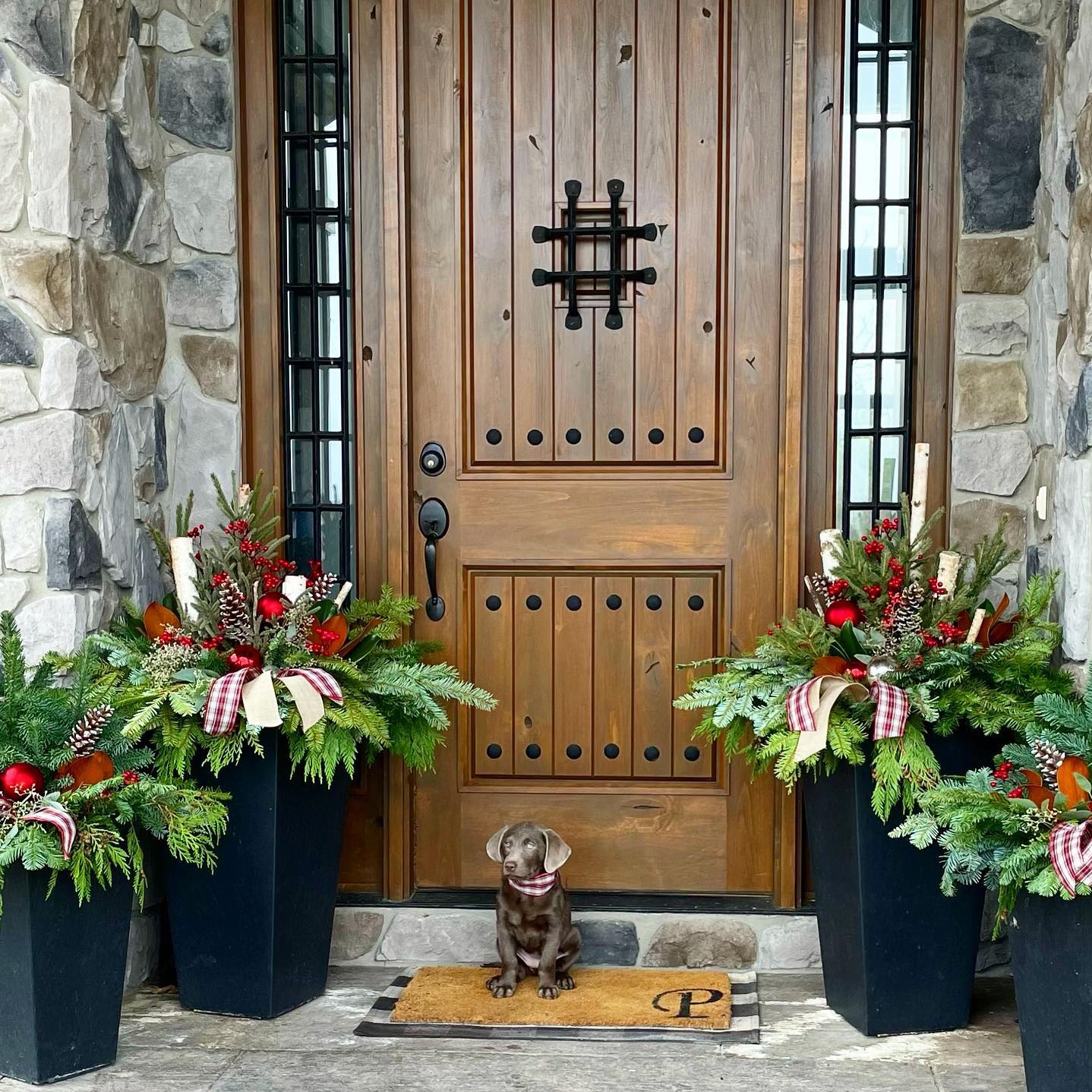 Because of this, I am even more dedicated to be better and better. I'm a member of a professional network of container designers from all over the U.S., which provides development and education throughout the year in the form of professional conferences and trade meetings, zoom gatherings, and an online network which has been such a valuable resource in an incredibly niche industry!
The growth of our business has been so overwhelming—that we've been unable to keep up with demand, regretfully having to put clients on a wait list or decline completely. (Fabulous problem to have—I'm not complaining!)
Our solution? An expansion! We've added a very exciting sister division called Porch Pots Direct! It offers a planter subscription option where customers choose from several designs, order online, and then planters are delivered right to their front door. Our Porch Pot Direct partners in Indianapolis have fabulous design options for every taste and budget, different sizes for different spaces, and even a drop-in option for those who love their own planters already.
This service will allow us to meet demand, and most importantly expand our service area to outside of Allen Co, specifically reaching lake area clients we've been unable to serve in the past due to time and capacity restraints. Nothing at all is changing for Fleurish clients, but we certainly hope they will give Porch Pots a try as it also makes a wonderful gift for someone they love!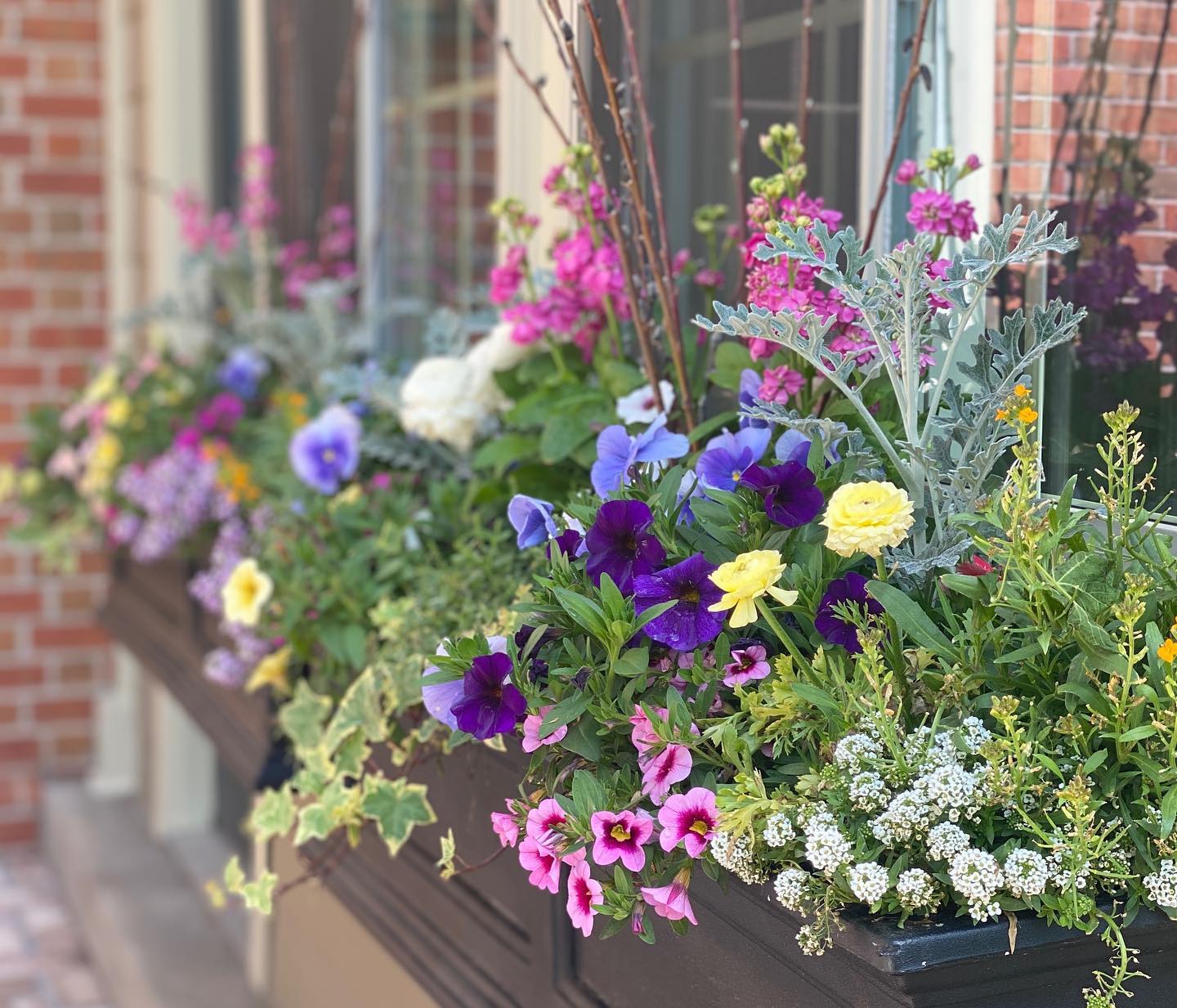 Interested to learn more about our products and services? Follow Fleurish on Facebook and Instagram, or visit our website at www.fleurishcontainergardens.com.
________________
Erin Erb grew up in northern Indiana, graduated from Ball State University, and has called Fort Wayne home since 2002. Beyond her container gardening obsession, she's a wife of 18 years who still looks forward to date nights, and mom to two middle schoolers who may or may not be known to yell a bit too loud on the sidelines at the soccer field, or in the stands at a volleyball game. She's passionate about her historic neighborhood in 46807, can be found walking her 110 lb. chocolate lab around Foster Park, loves all things related to home decor, current style, and enjoys wine almost as much as spending time with her fabulous friends and family.