Living in northern Indiana means we experience all four seasons, with close to half of the year fairly chilly if not downright cold. As we have seen with restaurants implementing igloo style outdoor spaces, there are creative ways to make the most out of patios. Here are some ideas to get you started—entertaining outdoors in winter might just be the next big thing!

1) A gazebo or other covered structure
A gazebo is a popular choice for homeowners who want to enjoy the outdoors with an extra layer of protection against the elements. Already appreciated for the shade they provide during hot, sunny days, gazebos are especially valued for allowing people to enjoy the outdoors in the cold and rain. Homeowners can choose from solid gazebos such as those made of wood, or something less permanent like a curtained pagoda.
Especially for those of us living in northern climates where early winter sunsets are prohibitive to enjoying the outdoors in the evening, additional patio lighting can help ensure that outdoor seating is safe and accessible no matter the season. The good news is, light styles are varied to best suit the needs and aesthetic preferences of people decorating their homes.
For those preferring customization, lights that can change color and brightness are available, with some even offering control via your phone. For those preferring a softer and more natural option, candles or even mason jars with tea lights can be a soothing option.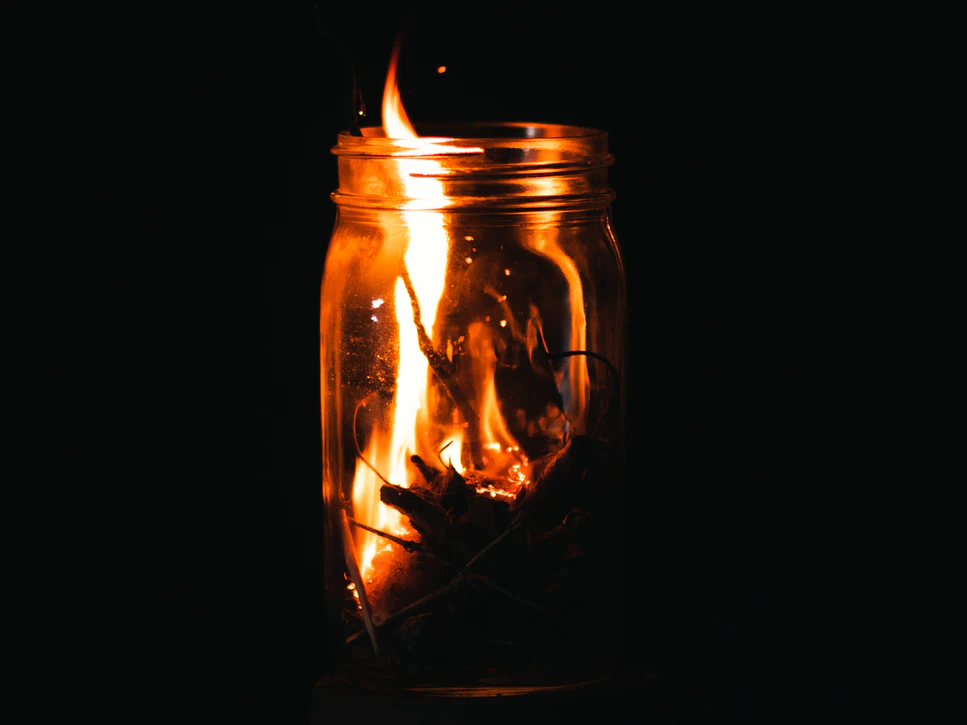 Who doesn't love a good backyard barbecue? Apart from offering the opportunity to cook up some delicious food in a new environment, adding a cooktop to your patio also offers a small source of heat, allowing you to enjoy your outdoor seating year-round. They also offer a great entertaining solution-instead of shuffling food cooked indoors to your patio, you can simply cook outside, and diners can eat everything fresh off the grill.
4) Soft, comfortable seating
There's nothing worse than being outside and sitting on cold, hard furniture during the winter months. To maximize patio comfort when the mercury drops, it's worth it to invest in soft-touch cushions, and maybe even a throw blanket or two.
Especially during chilly fall or winter evenings, guests will surely appreciate having comfortable surroundings.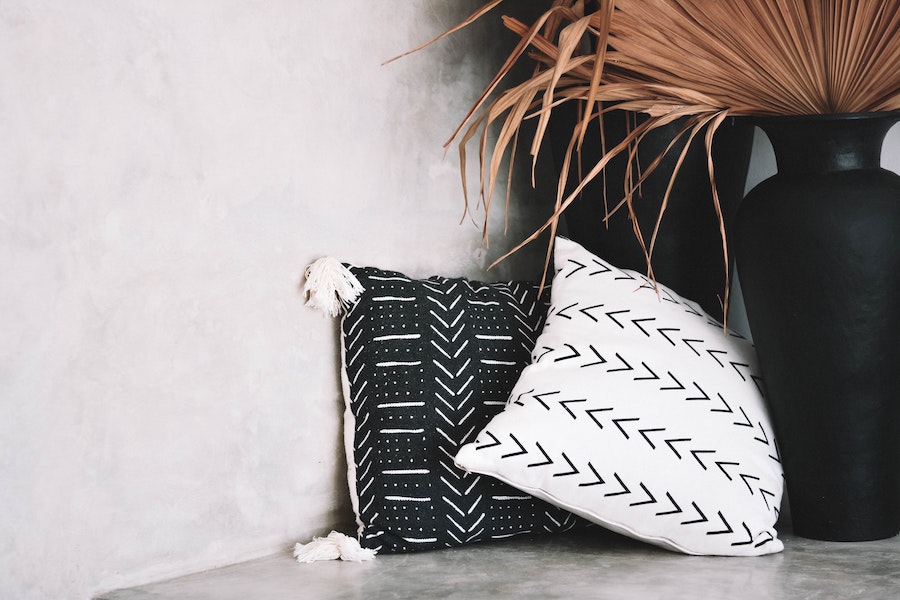 5) Fire pit
Another feature that can provide superior comfort in cold conditions is a fire pit. Who doesn't have fond memories of sitting around a fire as a child? Whether its roasting marshmallows and hot dogs or simply enjoying the warmth that a roaring fire provides, installing a fire pit will give your family and friends another cozy reason to enjoy sitting in your back yard or patio. While a fire pit is obviously useful in the winter months, chilly summer nights can benefit from an infusion of warmth as well, making this an investment that will pay for itself all year!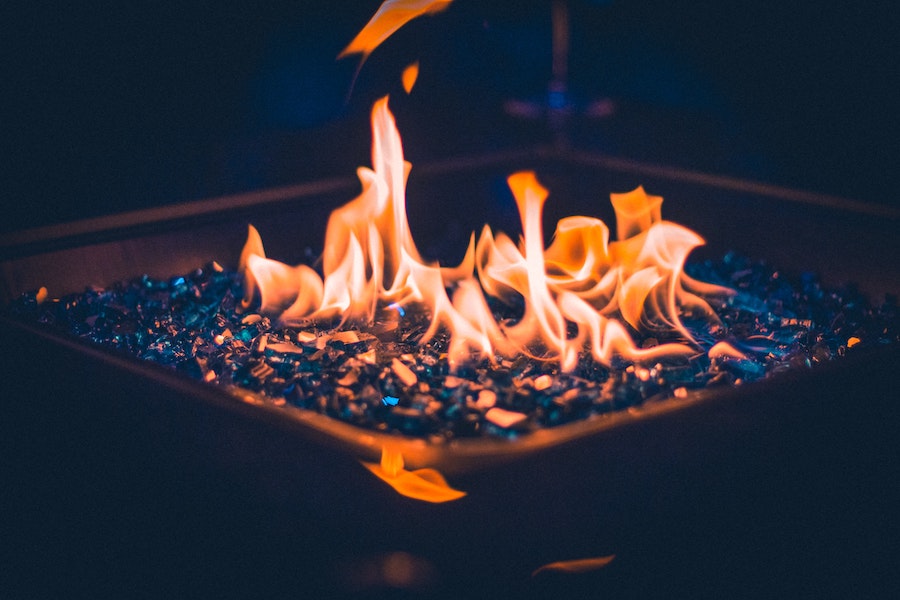 6) Heat lamps
Similar to a fire pit, a heat lamp is a fantastic option for those wanting to keep warm outside during cold weather. However, it has the added benefit of being smoke-free, and thus an optimal choice for people sensitive to smoke. Heat lamps vary from large units to personal ones, and some can even heat furniture. No matter what your heating needs are, there is an option out there for you.
7) Small shed
For buyers desiring true protection from the elements, you can't do much better than a small shed. Offering a small shelter behind your home, a shed can be upgraded from a utilitarian storage space for lawn tools to a truly comfortable sitting area. All it takes is some seating and furniture, and perhaps some wall décor or candles to turn a shed into an area where the whole family can enjoy being outside.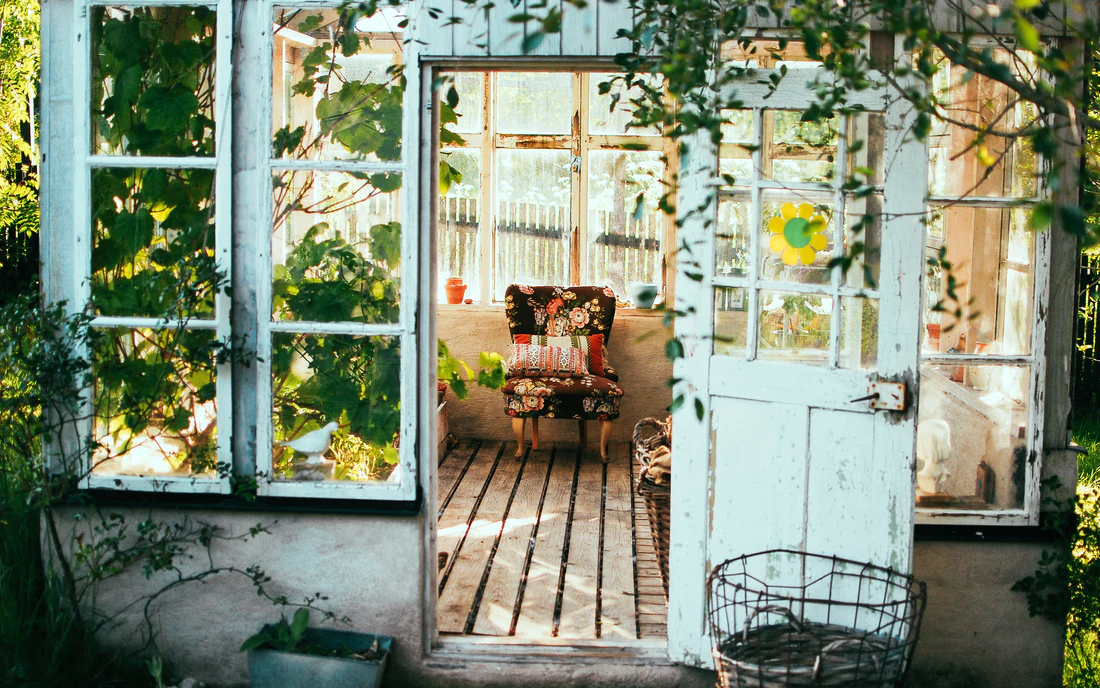 One final touch to make your outdoor space homier is to add a sturdy outdoor rug. Unlike indoor rugs, which are more delicate, outdoor pieces are made of stronger synthetic materials like polypropylene. This ensures that they can keep your feet warm from cold stone or grass, and protect against hard surfaces while also being tough enough to stand up to the elements. Furthermore, they can add a much-needed pop of color to a cold winter's day!
Don't let the weather or the pandemic get you down, there are still ways to socialize safely—no matter the temperature!