While all of us at Regan + Ferguson Group (RFG) try to live in a space of gratitude year-round, November affords us the opportunity to show how thankful we are for the people in our lives.
Here at RFG we've been spending a little extra time thinking about what gratitude means to our team. While this feeling of appreciation is unique for each individual, the core truth is that we couldn't do our job without those we call friends; from clients and teammates, to professional partners. We want to take this moment to say thank you to the wonderful group we've come to know and love, through frequent, if not daily interaction.
Our clients are truly the reason we are so passionate about real estate at Regan + Ferguson Group. We see our clients as a partner with RFG and our reason for being a business. Whether you're buying or selling, we couldn't be more grateful for your trust and faith in us as we journey together through your real estate endeavors. We've been humbled and honored by the number of clients, many who are now long-lasting friends, that have referred us to their loved ones. Thank you, clients, for being YOU!
Our team is the core of our culture here at RFG. We are so thankful to have a team of incredible agents who continually challenge and motivate each other. While they all have had their own respective specialized experience here in the Northeast Indiana Market, they are still committed to learning more whenever possible. Every day our smiling team brings strong ethics and professionalism, generosity and flexibility, and most importantly an unparalleled commitment to our clients. We are truly thankful for each and every one of you.
Professional Partners
Professionalism is extremely important to us at RFG and our professional partners are exemplars in this regard. Our professional partners – banker, attorney, accountant, bookkeeper, admin (title/lender/insurance), photographers, and stagers – are critical to the success of Regan + Ferguson Group and helping us offer a white glove, concierge-level service to our clients. Thank you, professional partners! We couldn't do it without you.
You may feel that 2020 has been such a tough year in so many ways, and while we can't argue with that, we would be remiss in not counting our blessings and showing gratitude. Again, thank you partners for all you do!
Our RFG Family: Emily Harris, Sarah Baldus, Donna Del Priore, Cory Allen, Heather Regan, Leslie Ferguson, Lizzy Traylor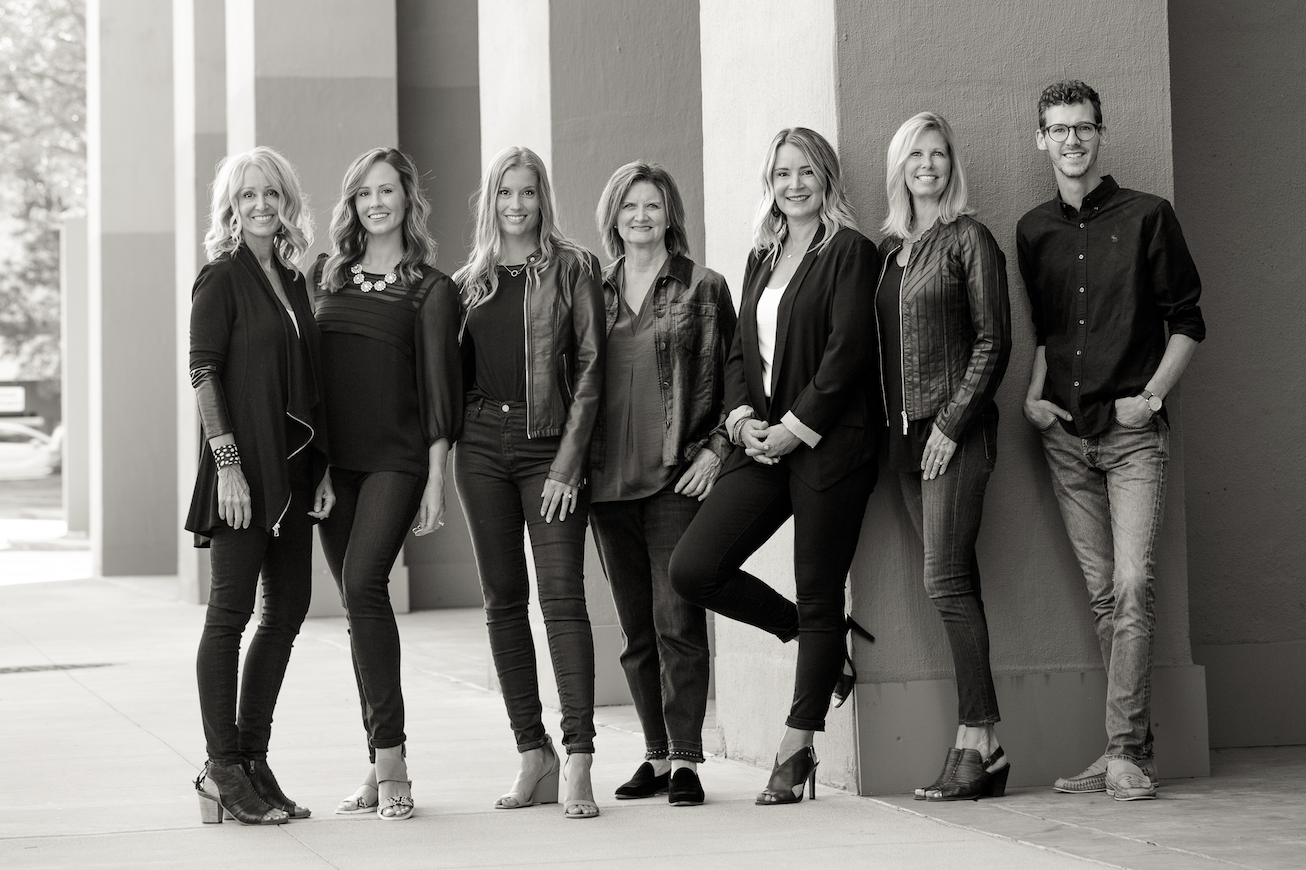 (L-R: Sarah Baldus, Lizzy Traylor, Emily Harris, Donna Del Priore, Heather Regan, Leslie Ferguson, Cory Allen)